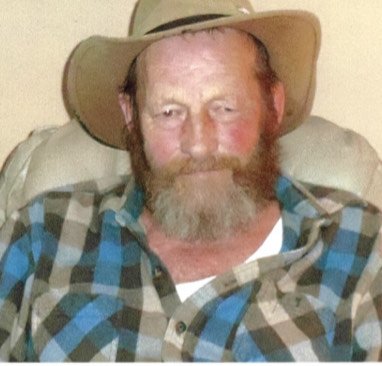 In Memory of
Carl E. Vainio
1941 - 2019
Celebration of Life
Summer 2020, at the family farm in Abbot.


Obituary of Carl E. Vainio
Abbot – Carl E. Vainio, 78, rolled a seven, at home where he wanted to be, on December 21, 2019. He was born November 6, 1941, in Dover-Foxcroft, the son of Laurie H. and Madeline Pearl (Sinclair) Vainio. He was a woodsman and farmer most of his life and in later years he owned Monson Maine Slate Co. As a young man he dreamed of owning those quarries. He made his dream come true. He was a member of the Guilford Fire Department in the 1960's. He was known to donate to organizations for children, but always anonymously. In hard times he put wild game on tables of people in need. He could also make the most beautiful bouquets of wild flowers you have ever seen. He loved hunting and fishing, the more illegal it was, the more enjoyment he got out of it. (There was a lot of enjoyment.). His greatest pride was his grandchildren, great-grandchildren, and his dogs. He loved his television, especially old Westerns (no commercials). If the Red Sox were losing, he would get mad and turn the channel back to the Westerns. He didn't sing, but if the situation was right, he would sing "Young at Heart" by Frank Sinatra to you. He is survived by his companion, Stephanie Taylor and her son, Chris; and his children, Tracy Gray and her husband, Dana, Brandi Corbin and her husband, Jesse, Laurie Vainio and his wife, Sarah, and Jason Smith and his wife, Christine. He leaves five grandchildren, Sierra Taylor and her husband, Brian, James and Jude Corbin, Rhys and Vale Vainio and two great-grandchildren, Kaden Rollins and Rhett Taylor. He also leaves eight brothers and sisters, Laurie Lee Vainio and his wife, Simone, Paul Vainio and his wife, Louise, Galen Vainio and his wife, Donna, Lillian Fundeklian and her husband, Arthur, Rita Reckards, Linda Champion and her husband, Don, Jolene Wilson, and Bobby Vainio and his wife, Cindy; and many nieces and nephews, including a special nephew, Steve Vainio. He will be remembered by Scott "Smokey" Austin, who was like a son to him. He was extremely fond of his four burros, two dogs, Casey Jr. and Tulip, and two cats, Oscar and Tony. He was predeceased by his parents; sisters, Cathy and Trudy; granddaughters, Sheena and Shannon Reed; brothers-in-law, Steve Reckards and Harold Wilson; and niece, Julie Vainio. And just between you, me, and the woodbox, he and Weldon have Inspector Finley on the run again. He lived his life his way He was a LEGEND. In the summer there will be a celebration of life at the family farm in Abbot, where we will share stories of adventures, tender moments, and the times he did it when they said he couldn't. Carl's family would like to thank the EMT's and the first responders, with a special thank you to Guy Dow, for being there for him and for us. Donations in Carl's memory may be made to Maine Children's Home for Little Wanderers, 93 Silver Street, Waterville, ME 04901, or to your local Little League, or to your local Fire Department. Arrangements are in the care of the Lary Funeral Home. Condolences and memories may be expressed at www.laryfuneralhome.com.


Share Your Memory of
Carl