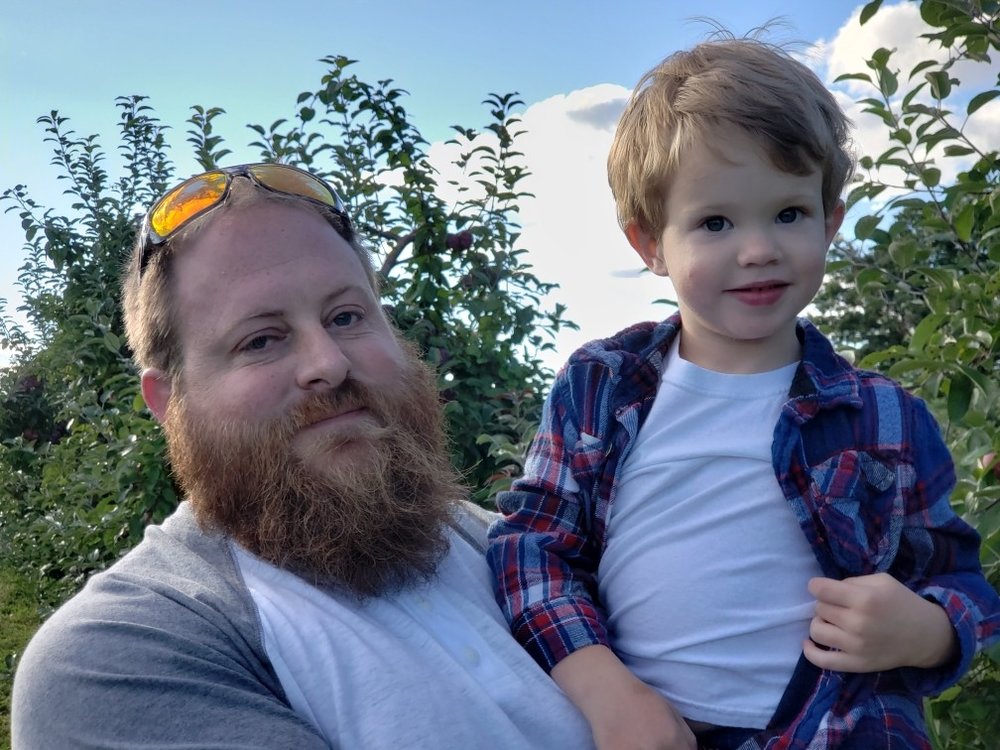 Obituary of Adrian Bunker
Cambridge and Merrimack, NH – On Thursday, November 29, 2018, Adrian Brett Bunker, son, husband, father, brother, and beloved friend passed away at the age of 37. He was born June 8, 1981, in Dover-Foxcroft, the son of Mark Bunker and Ann (Quimby) Reitano.
Adrian lived in Merrimack, NH and was raised in Cambridge, ME. He was an extremely intelligent person who was able to work proficiently at anything he put his mind to, as a mechanic, a carpenter, an electrician, and even a cook. He was amazing with numbers and if you told him your social security number once 20 years ago he was able to recite it. He even became an ordained minister (a fact that he loved to share) and performed marriages for numerous friends and family. He loved his family more than anything, always wanted to be a dad and his son, Colton, was his pride. Adrian had a very close and special relationship with his brother, Jonny, who he was predeceased by earlier this year. He will be remembered by his infectious laugh, his sense of humor, and his willingness to always help anyone who needed him. Anyone Adrian met would instantly like him and become his friend.
He is survived by his wife Renee; son, Colton; stepdaughters, Emmie and Gracie; father, Mark Bunker; his mother and step-father, Ann and Dave Reitano; sister and her husband, Elizabeth and Travis Noiles; step-sister and her husband, Brooke and Channing Johnson; step-brother, Shane Reitano; and grandparents, Frank and Beverly Quimby. Adrian will also be remembered by his nieces and nephews, dear cousins, many aunts and uncles, extended family, as well as many friends, including his best friend, Brock Gourley and his wife Karen, who will all miss him dearly.
A memorial service will be held 1PM Saturday, December 8, 2018, at the Lary Funeral Home, Dover-Foxcroft, with Pastor Phil McGlauflin officiating. A celebration of Adrian's life will be held immediately after the service at the Mount Kineo Masonic Lodge in Guilford. Spring burial will be in the family lot of the Cambridge Memorial Garden Cemetery. Arrangements are in the care of the Lary Funeral Home. Messages of condolence and memories may be expressed at www.laryfuneralhome.com.
Our Funeral Home Is Proud to Be Family Owned and Operated
Dedication to personal and caring service.