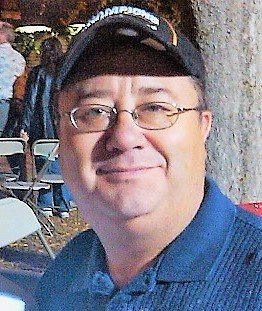 Obituary of Michael McKenney
Millinocket - Michael McKenney, 54, died October 29, 2018 at his home in Millinocket. He was born to Michael and Christine McKenney of Abbot.
Growing up, Michael could often be found at his grandparents' home in Maine, reading a much-loved comic book, or in the water at the family's camp on Whetstone Pond.
He graduated from Piscataquis Community High School in 1982. After graduation he joined the Air Force where he proudly served his country 20+ years. He met and married his ex-wife, Wanda McKenney, in San Antonio, Texas and together they raised a beautiful daughter. After retiring from the military, Michael fulfilled his lifelong dream of returning home with his new bride, Bridgette LaRon, where he looked forward to fishing, growing a garden and reconnecting with family and childhood friends.

His interests included family, bowling, any New England sports team, gardening, and reading. He devoted much of his time and energy to family and friends, and could always be counted upon to be the first to show up, the first to pitch in or donate to someone in need.

Mr. McKenney is survived by his wife, Bridgette LaRon; his daughter, Taylor McKenney; his mother, Christine McKenney; his sister, Amy McKenney Noble and her spouse, Stephen Noble; and his two nephews, Michael and Jacob Noble. He was preceded in death by his father, David Michael McKenney.

Calling hours will be 2-4 p.m. Sunday, November 11, 2018, at the Lary Funeral Home, 62 Summer Street, Dover-Foxcroft. A memorial service with military honors will be conducted 2:00 p.m. June 9, 2019, at the Abbot Village Cemetery, Abbot. Condolences may be expressed at www.laryfuneralhome.com.
Our Funeral Home Is Proud to Be Family Owned and Operated
Dedication to personal and caring service.