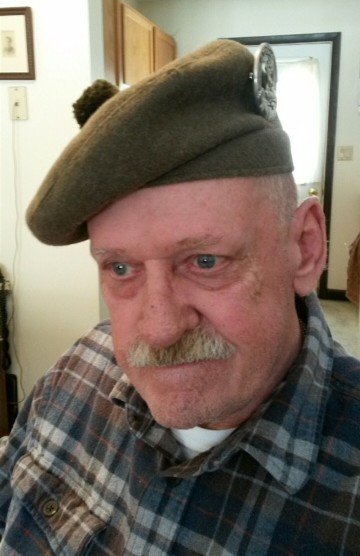 Obituary of Bruce Bradford Collins
Greenville- Bruce B. Collins, 81, passed away July 16, 2018, at his home. He was born September 5, 1936, in Boston, MA, the son of Alton B. and Edith V. (Hawes) Collins. Bruce spent his entire career serving the United State Coast Guard, retiring as a boatswain's mate 1st class. He was a member of the Cecil R. Cole American Legion Post 94, Greenville, and was a member of the Masonic Lodge. He enjoyed traveling the back roads of Maine, crossword puzzles, cribbage, and shooting. Bruce will be remembered for his great cooking and love for eating, and being well read, especially in flowers, trees, and animals.
He is survived by his daughter, Vickie Libby; granddaughter, Morgan Libby; three brothers, Richard Collins and his wife, Elaine, A. Bradford Collins and his wife, Debbie, and Peter Collins; and several nieces and nephews. In addition to his parents, Bruce was predeceased by his sister, Elaine Kerr.
A graveside funeral service with graveside honors will be conducted 2PM Thursday, July 19, 2018, at the Greenville Cemetery, with Rev. Gary Waguespack officiating. In lieu of flowers, memorial contributions may be made to the Cecil R. Cole American Legion Post 94, P.O. Box 1222, Greenville, Maine 04441. Arrangements are in the care of the Lary Funeral Home. Messages of condolence and memories may be expressed at www.laryfuneralhome.com.
Our Funeral Home Is Proud to Be Family Owned and Operated
Dedication to personal and caring service.