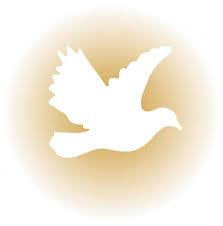 Obituary of Merelyn Pennington
Dover-Foxcroft – Merelyn Pennington, 88, died December 16, 2017, with her son, Jeff, at her side. She was a resident at Hibbard Nursing Home for many years.
Merelyn was born June 6, 1929, in Garland, the daughter of Harry and Effie (Donald Ellis) Skillin. Merelyn attended local schools, was a cheerleader and graduated from Foxcroft Academy. She married her high school sweetheart, Herbert Pennington, and lived in Florida where Herb was stationed during the Korean War. They returned to Dover-Foxcroft and lived in the family homestead on Grange Street.
Merleyn worked many years at Lanpher's Drug Store; and retired after thirty years at Judkins' Shop 'n Save in Dover-Foxcroft. Her kind ways and sense of humor are fondly recalled by friends and family, who looked forward to her delicious treats at Christmas time.
Merelyn is survived by her son, Jeffrey Pennington, of Dover-Foxcroft; nieces and nephews, Sue Kinney Humphries of Dover-Foxcroft and Liz Kinney Zande of Delaware, Roger McKusick of Connecticut, Janice McKusick Brawn of Florida, Donna Ellis Hurltberg of North Carolina, Charmaine Ellis Morrison and Ensign E. Ellis II, both of Maine; her great-nephews and niece, Chris Roy of Charleston, Michelle Roy Zande of New Jersey, and Ryan Roy of Florida, Brian Kinney of Westbrook, and Philip Kinney of Florida; Liz Zande's two daughters; Jerry Kinney's five children of New Jersey; and many great-great-nieces and nephews; as well as special neighbor and friend, Suzanne Stacy.
In addition to her parents, Merelyn was predeceased by her husband, Herb; sisters, Ruth Skillin McKusick of Connecticut and Anna Ellis Kinney of Dover-Foxcroft; brothers, Edson Ellis of California, and Richard Ellis and his wife, Pauline of Pushaw Pond; and nephews, Jerry Kinney of New Jersey, and Norman Kinney of Westbrook.
A memorial service will be announced in the spring. Arrangements are in the care of the Lary Funeral Home. Condolences may be expressed at www.laryfuneralhome.com.
Our Funeral Home Is Proud to Be Family Owned and Operated
Dedication to personal and caring service.