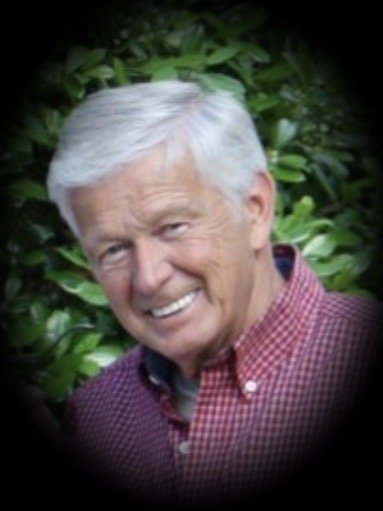 Obituary of Harold W. Chase, Sr.
Dover-Foxcroft – Harold Wayne Chase, Sr., 78, went home to be with his Lord and Savior on July 1, 2021, surrounded by his loving family. Harold was born in Atkinson, Maine on May 19, 1943, the son of Henry and Flora (Trask) Chase and was the youngest of nine children. Harold graduated from Foxcroft Academy, Class of 1961, where he was a proud member of the Foxcroft football team. Hal's nickname was "Dirty #65" which he proudly owned. Harold worked for 15 years for Metropolitan Life before finding the job he truly loved as a car salesman at Rowell's Garage, where he worked for 30 years, retiring in 2013. At Rowell's, he made many lifelong friends. Harold was saved in 1990 at the Assembly of God Church in Dover-Foxcroft and became a "new creation" from that point on. He touched many with his love for the Bible and for His Lord. He was a giving person and if he knew of a need that he was able to fulfill, he would make it happen. He blessed many people and touched many hearts over the years with his generosity. Harold was an avid Red Sox fan and hardly missed a game. He also enjoyed playing tennis where he was frequently seen at the Foxcroft Academy tennis courts, without a shirt on. He also enjoyed young people and coached many teams over the years. They generally speak of the character building lessons in sports and the fantastic travel memories, like nine kids piled into a Pontiac Diablo or stacked in the back seat of the GTO to challenge every town's best players in the county. Hal leaves behind the love of his life, his loving wife of 40 years, Roxanne Gilbert Chase; his five children, Peter Chase (Roxanne), Harold "Skip" Chase, Jr. (Susan), Kimberly Cavanagh, Angela Ayala (Luis), and Karl Stutzman; twelve grandchildren: Joshua Chase (Chrissie), Lindsay Chase, Isaac Chase (Abrionna), Samuel Chase (Taylor), Timothy Chase, Antonio Ayala, Enrico Ayala, Noah Cavanagh, Natalie Cavanagh, Bree Stutzman, Olivia Stutzman, and Natalie Stutzman; and seven great-grandchildren: Abel, Finley, Birdie, Walker, Maren, Maddox, and Quinn Chase. Hal is also survived by a sister, Elizabeth Stevens; a brother, Terry Chase (Mary Lou), and hundreds of nephews and nieces. He will also be missed by his very special friends, Mike and Jane McDonald, Herb and Edi Hutchinson, Greg and Melanie Nichols, Terry and Cindy Whittemore, Archie and Valerie Curry, Joe Bubar, the tennis crew, and his poker buddies. There was not a person that Hal met that he did not consider his friend. He was predeceased by his parents and six siblings: Cecil Chase, Henry Chase Jr., Florence Libby, Pauline Norwood, Joyce Leavitt, Robert Chase and a very special father-in-law, Phil Beede, who gave Harold a life Bible Verse of I John 4:4. A special thank you goes to two loving grandsons, Tino and Rico Ayala, who spent countless hours caring for their Bampy. Also, the family would like to thank Beacon Hospice, and caregivers, Jodi O'Connell and Kayden Gilbert, who made Hal's last days on earth so special. Visitation hours will be held 5-8 pm Saturday, July 10, 2021, at the Lary Funeral Home, Dover-Foxcroft. A private family "memory" reunion will be held Labor Day weekend with the Chase family. In lieu of flowers, donations may be made to Parkinson's Research at MichaelJFox.org or sent to: The Michael J. Fox Research Foundation, PO Box 5014, Hagerstown, MD 21741-5014, in memory of Harold W. Chase Sr. The family wishes to thank everyone for their kindness during this very difficult time. A special thank you to our prayer warrior, Debbie Loguercio, who has prayed for our family for over 30 years and Chris and Jodi O'Connell who walked by our side every step of the way, and every person who sent messages, dropped off food, and prayed for our family. Condolences and memories may be expressed at www.laryfuneralhome.com.
Visitations
5:00 pm - 8:00 pm
Saturday, July 10, 2021
Lary Funeral Home
62 Summer St.
Dover-Foxcroft, Maine, United States


Share Your Memory of
Harold