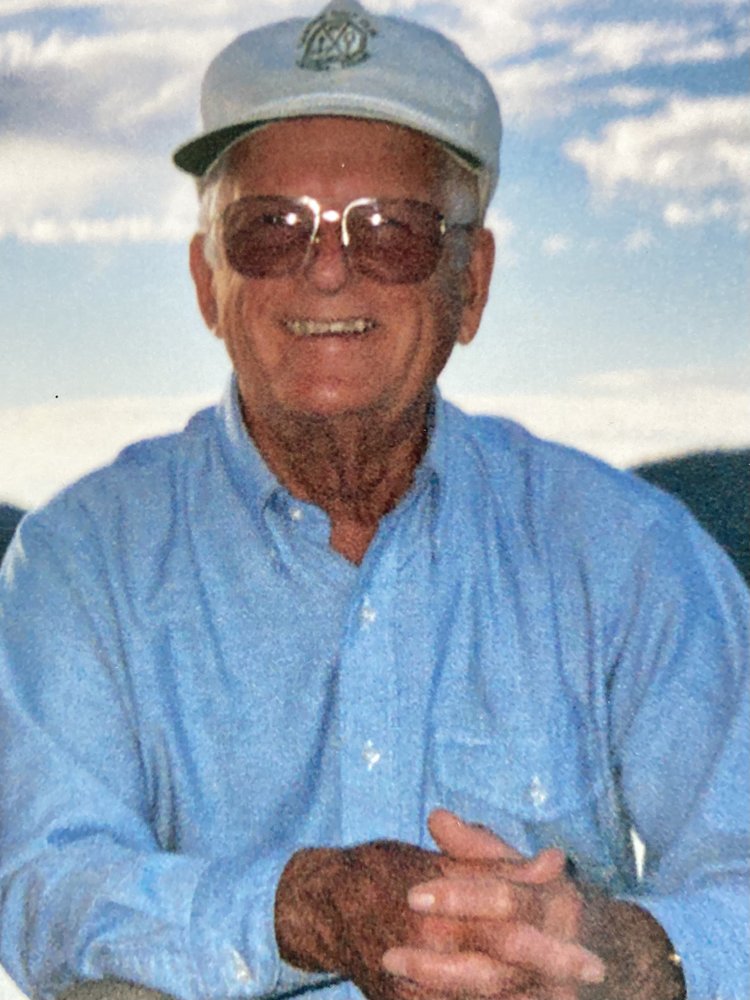 Obituary of Raymond Mills Shaffer
Bucksport and Castine - Dr. Raymond Mills "Mike" Shaffer, 101, passed away in Greenville, Maine on Saturday April 24th at C.A.Dean Nursing Home. Mike was born in Hallowell, Maine on December 12, 1919 to Ruby Huff Shaffer and Raymond Mills Shaffer. At an early age his family including his two older sisters, Barbara and Dottie, moved to Sanford Maine. Mike's dad passed away when he was just 12. Mike went on to graduate from Sanford High in 1938. During these years he began a lifelong love for skiing at Bauneg Beg Ski Area. In 1941 he competed in the Bauneg Beg Ski Club Crown race, tying for first place with Bud Bullard and coming back in 1947 to win again. Mike also developed a life time love for woodworking which he learned from his uncle who was a skilled carpenter. Mike served in the US Army during World War II in the Asiatic Pacific Theater working on the Alaskan Highway, reaching the rank of First Lieutenant. Upon returning to Maine after leaving the service, he took advantage of the GI Bill and attended undergraduate classes at University of Maine and University of New Hampshire. In 1950, he then went on to graduate from the New England College of Optometry in Boston. In 1953 Mike married the love of his life, Jeanette "Jini" Shaw and moved to Bucksport where he maintained his optometric practice until he retired in 1985. Mike and Jini along with Mike's mother Ruby and their children Michael and Betsy lived on Elm Street adjacent to Mike's practice. Mike was a 50 year member of the American Optometric Association and was chairman of the Maine Optometric State Examining Board for a number of years. He enjoyed meeting and talking with his patients and shared many happy adventures especially out to Isle La Haute. Starting in 1955, Mike became active in the Maine Retired Skippers Race held in Castine. He served on the Board of Directors for the Race Committee, President and when age eligible competed and won the race. Mike and Jini were founding members of the Bucksport Golf Course and Mike was a founding member of the Bucksport Investment Club. Mike was also a member of the Rising Star #4 Masonic lodge and served as Deacon and trustee for the Bucksport Congregational Church. Mike was a very devoted family man sharing his time and hobbies, including golf, hunting, fishing, picking blueberries, hiking, skating on local ponds, skiing with his family at Ski Horse Mt., Bald Mountain and Squaw Mt. and sailing on Penobscot Bay, which made for a lot of good memories. His final years were spent at the Charles A. Dean Nursing Home in Greenville where he received wonderful care and was respected and appreciated for his gentlemanly ways. In 1985, Mike retired and moved to Castine, Maine and wintered in Fort Myers FL. During these years he continued to enjoy golf, gardening, reading and daily walks. Mike also helped Jini with framing her water colors paintings and promoted her many art exhibits. In 2010 Mike and Jini moved to a retirement home at Penobscot Shores in Belfast Maine. During this time Mike continued to support Jini's love for art by taking her on site seeing trips along the coast by car, or sometimes as crew on the Penobscot Bay with lifelong friend Peter Haddock. Mike will be remembered as a devoted husband, father and grandfather and was affectionately called "Uncle Mike" by other children in his life. Mike was predeceased by his wife, Jini in 2016, and his two sisters, Barbara Sherburne and Dottie Bullard. He is survived by his son, Michael Shaffer and his wife Kathie Curnick, his daughter Betsy Rockwell and her husband Rocky, grandchildren, Ruby Goodmen, Anne Rockwell, Liza Dewitt and husband Anson, Alex Rockwell and his wife Holland along with great grandchildren. A celebration of life will be held at the Elm Street Congregational Church in Bucksport, June 5 at 11 AM. A reception will follow at the Bucksport Golf Club.In lieu of flowers, memorial donations may be made to the Elm Street Congregational Church, POB 878, and Bucksport, Maine 04416. Arrangements are under the direction of the Lary Funeral Home of Greenville and the Mitchell-Tweedie Funeral Home in Bucksport. Messages of condolence and memories may be expressed at www.laryfuneralhome.com.
Memorial Service
11:00 am
Saturday, June 5, 2021
Elm Street Congregational Church
31 Elm Street
Bucksport, Massachusetts, United States
Reception
Following the service and will be held at the Bucksport Golf Club.


Share Your Memory of
Raymond