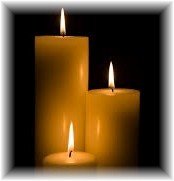 In Memory of
Ethel F. Reardon
1929 - 2019
Graveside Service
12:00 pm
Saturday, October 19, 2019
Jackman Corner Cemetery
Route 23
Sangerville, Maine, United States

Get Directions
Celebration of Life
After the graveside service, friends and family are invited to share stories and a pot luck dinner at the South Sangerville Grange Hall.


Obituary of Ethel F. Reardon
Guilford – Ethel F. Reardon, 90, wife of the late Berl Reardon, went home September 11, 2019, at Dexter Health Care, Dexter, ME, after a long full life. She was born February 14, 1929, in Canaan, the daughter of Ernest C. and Annie B. (Pushor) Jacobs.
Ethel completed 8th grade and attended 3 months of high school in Skowhegan. She left school to watch her niece while her sister made blankets for World War II. She worked at Burill's Hotel in Canaan as a waitress, house cleaner and food prep for the cook. When Berl got back from World War II she and he got together and married. They stayed in a woods camp somewhere for their first winter. They said you could sling a cat through the cracks between the boards in the walls. Ethel and Berl moved to Parkman and eventually Guilford and raised their children. From her baked beans, biscuits, pickles and chicken pies, you can just look at us and know she was an excellent cook. She liked to knit and enjoyed good music to dance to.
Ethel worked at Guilford Industries in the weave room for 11 years. She was a 63 year member of the South Sangerville Grange and a member of Pomona Grange for many years.
She was predeceased by her husband of 57 years, Berl; her parents; a sister, Bertha Fairbrother; two brothers, Carl and George Jacobs; a daughter, Karen A. Sullivan; and a granddaughter, Janna K. Songer. She is survived by one special sister-in-law, Barbara Reardon of Guilford; sons, Ashton Reardon and wife, Barbara, of Warroad, MN; William Reardon and wife, Linda, of Orrington; Brian Reardon of Guilford; daughter, Sharon Reardon of Guilford; grandsons, Jason Reardon and wife, Sarah, of Coventry, RI, Lance Reardon and wirfe, Melissa, of Kenduskeag, Seth Reardon of Orrington, Ryan Reardon and wife, Kathy, of Dover-Foxcroft, Kirby Reardon and wife, Sherri, of Sydney; granddaughter, Tonya Benson and wife, Amanda, of Narragansett, RI; 17 great-great-grandchildren; and many nieces and nephews.
Ethel's family wishes to thank the caregivers at Dexter Health Care for all their caring and hard work over the last ten years.
A graveside memorial service, conducted by the members of the South Sangerville Grange and Pastor Rick Davis, will take place at 12:00 noon, Saturday, October 19, 2019, at Jackman Corner Cemetery, Sangerville. After the service, a Celebration of Life and pot luck dinner will held at the South Sangerville Grange Hall for friends and family. In lieu of flowers, please consider donations to Maine Parkinson Society, 146 Parkway S, Brewer, ME 04412, or American Cancer Society, Northern New England Region, 1 Bowdoin Mill Island, Ste 300, Topsham, ME 04086-1240, or United Cerebral Palsey, 700 Mt. Hope Ave, #320, Bangor, ME 04401 or American Diabetes Association, Box 10310, Portland, ME 04104. Arrangements are in the care of the Lary Funeral Home. Condolences and memories may be expressed at www.laryfuneralhome.com.


Share Your Memory of
Ethel