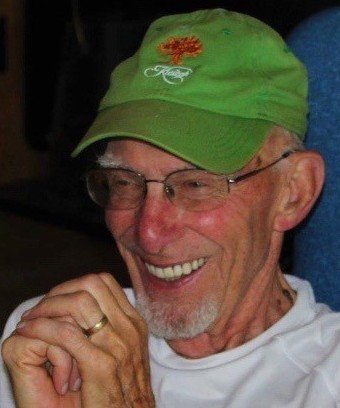 Obituary of Malcolm L. Dow
Dexter – Malcolm L. Dow, 83, passed away peacefully in the early hours of August 31, 2019, at his camp on Sebec Lake. He was born August 25, 1936, in Dover-Foxcroft, the son of Malcolm Stoddard and Beryl (Hesketh) Dow. Mac was a Foxcroft Academy graduate, Class of 1955, served his nation for three years in the U.S. Army, and graduated from Babson College, Class of 1961. That same year he would marry his loving wife, Georganne Howard.
Mac worked for Merrill Trust Bank in Bangor and Dexter, serving as Manager for 7 years. In 1968, he joined George E. Howard Insurance Agency and was responsible for opening the branch in Dexter. Mac served on the Dexter Town Council, the School Board, and was instrumental in founding the Dexter Kiwanis, which he served faithfully for 40 years. Mac was a familiar face at Kiwanis functions such as the dough boy wagon and the Hooked on Fishing program. He previously served the Dover-Foxcroft Kiwanis for 11 years.
An outstanding athlete at Foxcroft Academy, Mac was a four-year starting catcher for the baseball team, who then found pleasure in watching any and all baseball games. He was as passionate for his children's and grandchildren's games as he was for his beloved Red Sox. Mac took up golfing as an adult and soon became a respectable competitor.
When not at the office, the links, the diamond, or a community service function, Mac (and his fishing buddy) would often sneak off to one of his favorite fly fishing ponds in the Jackman or Greenville area. He was especially adept with his Sage rod, sinking tippet line, and a "Hornburg" fly. Many a brook trout found itself at the end of his line only to be released to fight another day. Between games and seasons, Mac enjoyed cribbage, bridge, and an occasional game of poker...and he never refused a trip to the casino!
He and his wife, Georganne, enjoyed the many trips they took around the country. Mac spent summers on Sebec Lake with immediate and extended family. In retirement, he and Georganne spent the winter months in Pinehurst, North Carolina until relocating to Port Charlotte, Florida.
He is survived by his loving wife, Georganne; two sons, Roy H. Dow of Whittier, CA, and Timothy S. Dow of Dexter; daughter, Susanne (Dow) Bowden and her husband, Steve, of York; five grandchildren, Eimile and Izaak Bowden, Taylor and Preslee Dow, and Mackenzie Dow. Mac was predeceased by his parents and his grandparents.
A private graveside service will be held at the family lot in Gray Cemetery. The family will host a gathering for friends at 2pm, Saturday, September 14, 2019, at The Commons in Dover-Foxcroft. Memorial contributions may be made to Foxcroft Academy, Attn: "Building on Tradition" Campaign in support of Baseball Equipment, 975 W. Main St., Dover-Foxcroft, ME 04426. Arrangements are in the care of the Lary Funeral Home. Condolences and memories may be expressed at www.laryfuneralhome.com.