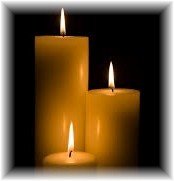 Obituary of Joseph "Buddy" N. Zelkan
Brownville Jct. – Joseph "Buddy" N. Zelkan, 84, husband of the late Virginia (Mackland) Zelkan, passed away August 27, 2019, at the Maine Veterans Home in Bangor. He was born June 12, 1935, in Brownville Jct., the son of Lewis W. and Aldea (Lamontagne) Zelkan. A U.S. Air Force veteran, he was employed by the C-P Railroad as a conductor for many years. Joe was a communicant of St. Francis Xavier Catholic Church in Brownville Jct.
He is survived by 4 sons, James, Roger, John, and Richard; two daughters, Debra Blake, and Karen Zelkan; a sister, Leona Klejnot; 12 grandchildren, Robbie, Joseph, Daniel, Jessie, Rachel, Sarah, Amanda, Alexis, Kristopher, Alex, Jade, Samantha, special friend Ivy; 8 great-grandchildren with another expected soon; and several nieces and nephews.
A graveside memorial service will be conducted 10:00 am Saturday, September 7, 2019 at the family lot in Pine Tree Cemetery, Brownville Jct. Arrangements are in the care of the Lary Funeral Home. Condolences may be expressed at www.laryfuneralhome.com.