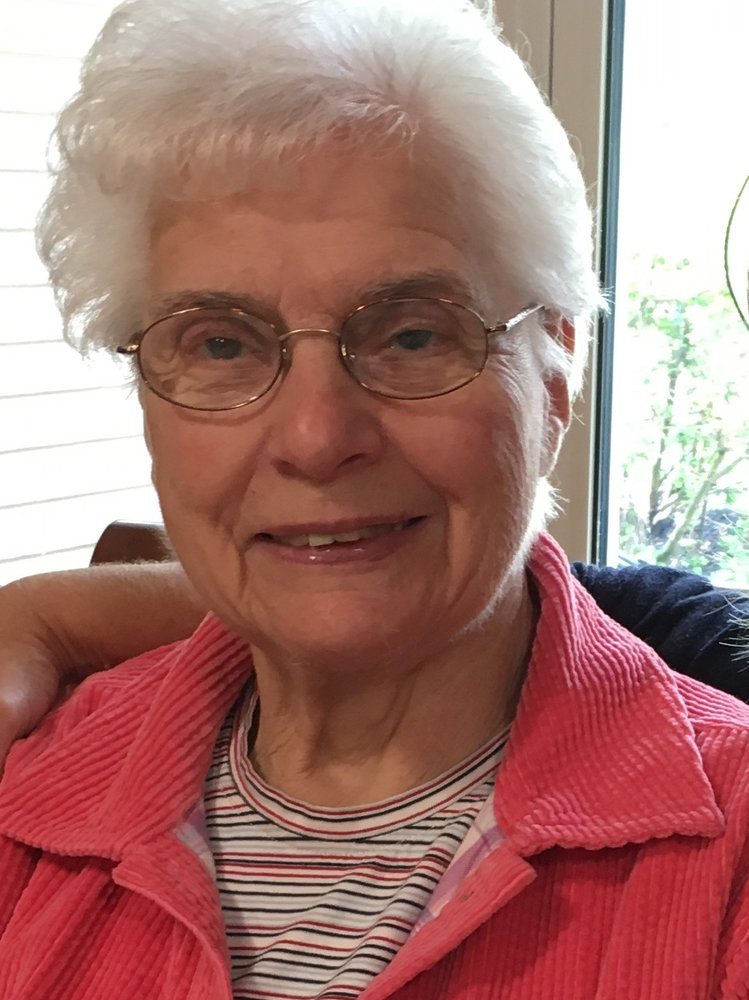 Obituary of Diane E. Deane
Guilford - Diane E. Deane, 88, loving wife, mother, grandmother, sister, aunt and friend, passed away August 13, 2019, at her home in Yarmouth, ME. She was born July 2, 1931, in Guilford, the daughter of Horace M. and Charlene (Ellis) Edes. Diane graduated from Sangerville High School, Class of 1949, and then attended Husson College. She married Austin Deane on September 3, 1950, and they spent 68 years together. Diane was a long-time and devoted member of the Guilford United Methodist Church and worked tirelessly as the church secretary and all-around organizer for 25 years. She was member and past-president of the Carpo Club (later known as the Abaris Club), a member and past-president of the United Methodist Women, and a member of the Conner-Trafton Legion Auxiliary. She was the executive director of Little Miracles Nursery School in Guilford for many years until its closing and was on the Board of Directors at the Charlotte White Center in Dover-Foxcroft. Diane gave countless hours as a volunteer, including at Mayo Regional Hospital and the Guilford Memorial Library.
Diane was known for her kind heart, her beautiful singing voice and her excellent cooking; always willing to cook for an event at the church or a neighbor in need. She was a friend to all, and would look deeply into your eyes when greeting you. She was an avid reader and a skilled seamstress, knitter and cross-stitcher; enjoying many hours at her crafts both alone and with her dear friends and grandchildren. She loved gardening, and in later years, enjoyed her neighbor Freda's garden from across the street.
Diane is survived by her four children, Bradley and wife, Terry, of Guilford; Peter and wife, Martha, of Winslow; Roderick and wife, Michelle, of Freeport; and Nancy Loranger and husband, Francis, of Portland; daughter-in-law, Norma Deane of Bend, OR; brother, David Edes of Englewood, FL; 9 grandchildren, 7 great-grandchildren and many extended family members and friends. Diane was predeceased by her loving husband of 68 years, Austin; her son, Robert; and her sister, Meredith DiNatale.
Diane was a wonderful Mother and Grammie who will be deeply missed.
The family would like to thank the caregivers at Bay Square in Yarmouth for their loving attention to Diane this past year.
A memorial service will be held 2:00PM Tuesday, August 20, at the Guilford United Methodist Church. Burial will be in the family lot at Lawn Cemetery. In lieu of visiting hours, friends are invited back to the church at 4PM for refreshments and fellowship. Memorial contributions in Diane's memory may be made to the Guilford United Methodist Church, PO Box 267, Guilford, ME 04443. Arrangements are in the care of the Lary Funeral Home. Messages of condolence may be expressed at www.laryfuneralhome.com.