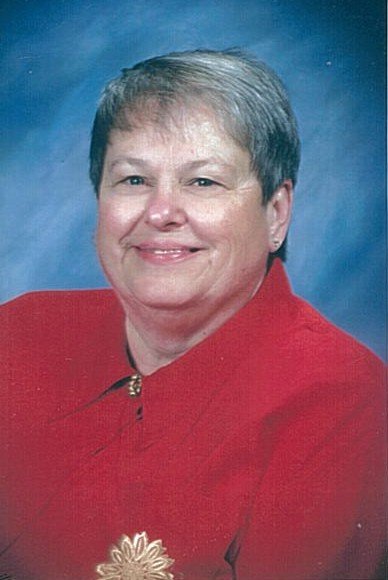 Obituary of Dorothy M. Gagne
Greenville and Zephyrhills, FL – Dorothy "Dottie" M. Gagne, 74, died July 9, 2019, in Sumterville, FL. She was married to her loving husband, Yvan Gagne, for 39 years. Dottie was born in Wichita Falls, TX, January 21, 1945, the daughter of Lester A. and Lennys Blanch (Ryan) Maitlen and step-daughter of Herman D. Hauptli. She graduated from Mineral Wells High School, Class of 1963, and continued her education. In 1978, she went into banking and worked until her retirement on January 21, 2010 from Camden National Bank in Greenville. Dottie always said that she would retire on her birthday so she would remember her retirement date and that is exactly what she did.
Dottie belonged to several organizations, Piscataquis County Hospice, former board member of Greenville Housing and National Hospital ART, treasurer for the American Legion Post 94, treasurer for the Finance Committee of Holy Family Catholic Church, Lords and Ladies Square Dancing Club, Dexter and Moosehead Squares, treasurer of Moosehead Quilters, and the Greenville Lions Club.
Dottie loved all her family but her grandkids were very special and brought her much joy. When not spoiling the grandkids, her hobbies included scrapbooking, quilting, and traveling.
She is survived by her best friend and husband, Yvan Gagne of Zephyrhills, FL; a daughter, Kim Plourde and husband, Jim, of Gorham; a step-daughter, Laurie Curtis and husband, Mark, of Augusta; grandchildren, Eric Plourde and fiancé, Sarah LaQuerre, of Poland, Sarah Plourde of Gorham, Keith and Kayla Parsons, of Augusta; sister-in-law, Denise Aucoin and husband, Terry, of Greenville; brothers-in-law, Michel Gagne and wife, Cindy, of Greenville, Jeannot Gagne and friend, Rhonda Arey, of Shirley, Denis Gagne and wife, Shelly, of Guilford. She leaves several nieces, nephews and cousins, including a special niece, Carol Harakal of Ft. Worth, TX. She was predeceased by her parents and the best step-father in the world, Herman Hauptli; brothers Lester Clay and Harold Dee; and sister-in-law, Dorothy Maitlen.
A Mass of Christian Burial will be held 10:00 a.m. Friday, August 23, 2019, at Holy Family Catholic Church, Greenville. Burial will be in the family lot in Greenville Cemetery. In lieu of flowers, donations may be made in Dottie's memory to Camden National Bank, PO Box 399, Greenville, ME 04441, where a scholarship fund has been set up for a Greenville High School graduate who plans on pursuing a college degree majoring in business.
Arrangements are in the care of the Lary Funeral Home, Condolences and memories may be expressed at www.laryfuneralhome.com.