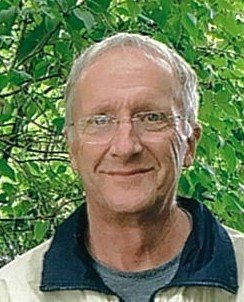 Obituary of Timothy E. London
Milo – Timothy Edward London, 63, beloved husband of Debra A. (Salisbury) London, passed away at his home August 2, 2019. Tim was born June 7, 1956, in Milo, the son of Nelson and Madeline (Burton) London.
Tim grew up in Milo and after graduating from Penquis Valley High School, he worked as a woodsman for twenty years. He changed careers and become a postal carrier for the U.S. Post Office in Milo for the next twenty years, thoroughly enjoying his job serving his community.
Tim was an avid hunter. He loved the fall, and spending time at the hunting camp. Tim and Debbie enjoyed snowmobiling, four-wheeling, jet skiing, and bonfires and cook-outs at the family camp on Schoodic Lake. Cruises and trips to the coast with his wife were also some of his favorite activities.
Tim will be remembered for his gentle soul and great sense of humor. He was a humble man with a deep passion for the Lord. Well-loved in his community, he always had a big smile and a wave for everyone along his postal route.
Tim was a faithful attendee with his wife at the Family Worship Center in Dover-Foxcroft and he loved his church family. He served in various aspects of the ministry. He will be very missed by all the people of the church.
He is survived by his loving wife, Debbie, of Milo; four children, Timothy B. London and wife, Shannon, of Bristol, CT; Toni Allen and fiancé, Kenny Demers, of Milo, Kevin Roberts and wife, Katie, of Yorktown, VA, and Kristi Gargiulo and husband, Jeffrey, of Naples, FL; and three sisters, Debora Page and husband, Gary, of Milo; Janet Grant and husband, Jeff, of Dover-Foxcroft, and Laurie Rublee and husband, Rick, of Milo. He leaves thirteen grandchildren, and several nieces and nephews. Tim was predeceased by his parents and a granddaughter, Samantha Cox.
A Celebration of Life will be held 1:00 p.m. Saturday, August 17, 2019, at the Family Worship Center in Dover-Foxcroft. In lieu of flowers contributions in Tim's memory may be made to Family Worship Center, PO Box 107, Dover-Foxcroft, ME 04426. Arrangements are in the care of the Lary Funeral Home. Condolences and memories may be expressed at www.laryfuneralhome.com.