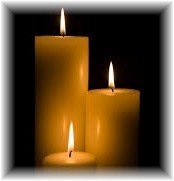 Obituary of Ronald M. Bas, Sr.
Corinth - Ronald M. Bas Sr., 63, passed away July 18, 2019, at Northern Light Eastern Medical Center in Bangor. He was born in Bangor, December 28, 1955, the son of Robert and Judy (Cole) Days. He worked for many years as a commercial scallop fisherman. He will be missed by his four children, Brett, Kelly, Ronnie Jr., and David. He was loved by several grandchildren and great grandchildren.
A family memorial service will be held at the Corinthian Cemetery in Corinth. Arrangements are in the care of the Lary Funeral Home. Messages of condolence and memories may be expressed at www.laryfuneralhome.com.