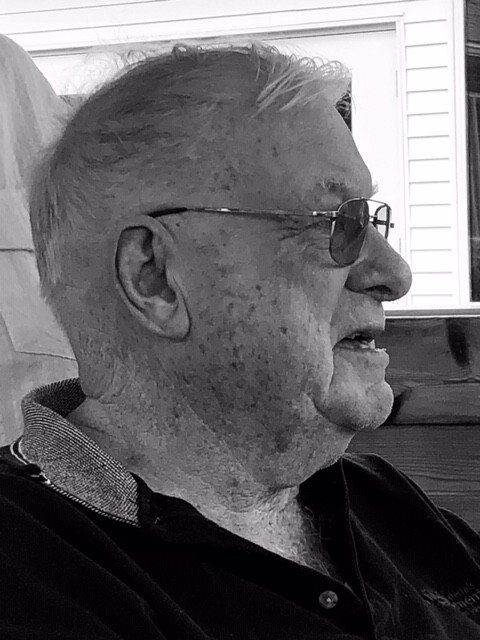 Obituary of John H. Cushing
Dover-Foxcroft - John H. Cushing, 81, of Dover-Foxcroft passed away on July 15th, 2019 at Hibbard's Skilled Nursing and Rehabilitation Center. He was the loving husband of Juanita Hersey Cushing to whom he had been married for over 51 years and who predeceased him in 2017.
A native of North Brookfield, MA, he was born on August 10th, 1937 in Worcester to Leo H. and Veronica (McColley) Cushing. He graduated in 1955 from North Brookfield High School and joined the US Navy Reserves. Before moving to Dover-Foxcroft in 1962 he worked as a regional manager for Western Auto covering the entire state of Maine. He then worked for Prouty Ford for several years before beginning his career at Mayo Regional Hospital, where he worked as the materials manager. He started the Mayo EMS Service in 1971 and built the foundation for that regional service which now saves many lives every year.
He married Juanita in 1965 and they celebrated over fifty-one years of happiness and teamwork together, living in Dover-Foxcroft. John was a communicant of Our Lady of the Snows Catholic Parish, a member of the Father Patrick Hayes Council of the Knights of Columbus and served for several years as a Eucharistic Minister. He is well known for his love and passion for Kiwanis locally, in New England, and worldwide. He was a 53-year life member of the Kiwanis Club of Dover-Foxcroft where he served as president and treasurer for many years. He was a fixture at the Dover-Foxcroft Kiwanis Park where he spent many hours maintaining the grounds and equipment. He had a passion for community service and helping children. In the 1990's he served as Lt. Governor of Division Two of the New England District of Kiwanis International. He was instrumental in starting two Kiwanis Clubs in Piscataquis County helping to spread community service throughout the region. Both he and Juanita embraced Kiwanis ideals. Both were Red Jacket recipients in support of New England Kiwanis Pediatric Trauma Institute. On the Kiwanis International level both John and Juanita were members of the distinguished John Morton Society.
In retirement John and Juanita traveled across the country in their RV and spent many winters in their home in Fort Myers where both stayed active in Kiwanis service. John also spent many years after retirement as a materials management consultant sharing his knowledge and expertise with hospitals throughout the entire country. He served until late 2017 as a member of the Board of Directors of Hospital Administrative District #4 and Mayo Regional Hospital.
John was predeceased by his parents and his wife, as well as his aunt and uncle Leo and Luella Leduc, who played a prominent role in his entire life. He is survived by his brother William Cushing, CFX, of Shrewsbury, MA and Juanita's nephew and niece Dick and Deb Dunham of Corinth, and nieces Marie, Agnes, and Margaret McColley of Swansea, MA. He also leaves special family friends Barb and Bob Moore and Ellen and Dave McDermott of Dover-Foxcroft, innumerous friends in his Kiwanis circle locally and across New England, and neighbors Jake and Glenda Smith.
The family wishes to share special thanks with the loving staff of Hibbard Skilled Nursing and Rehabilitation Center (in particular Leslie Canizales-Richards, CNA, who was very devoted to his care) and to the team from Beacon Hospice who ensured that his final days were ones of comfort and solace and consistent with the goals he had been articulating for over 25 years.
A funeral Mass will be held on Monday, July 22nd at 10 O'clock in the morning at St. Thomas Aquinas Catholic Church on High Street in Dover-Foxcroft. In lieu of flowers please consider memorial donations to The Dover-Foxcroft Kiwanis Charities at PO Box 615 Dover-Foxcroft, ME 04426 or the Mayo Regional Hospital EMS Service at 897 W. Main Street, Dover-Foxcroft, ME 04426.
Arrangements are in the care of Lary Funeral Home, Dover-Foxcroft. Condolences may be expressed at www.laryfuneralhome.com.