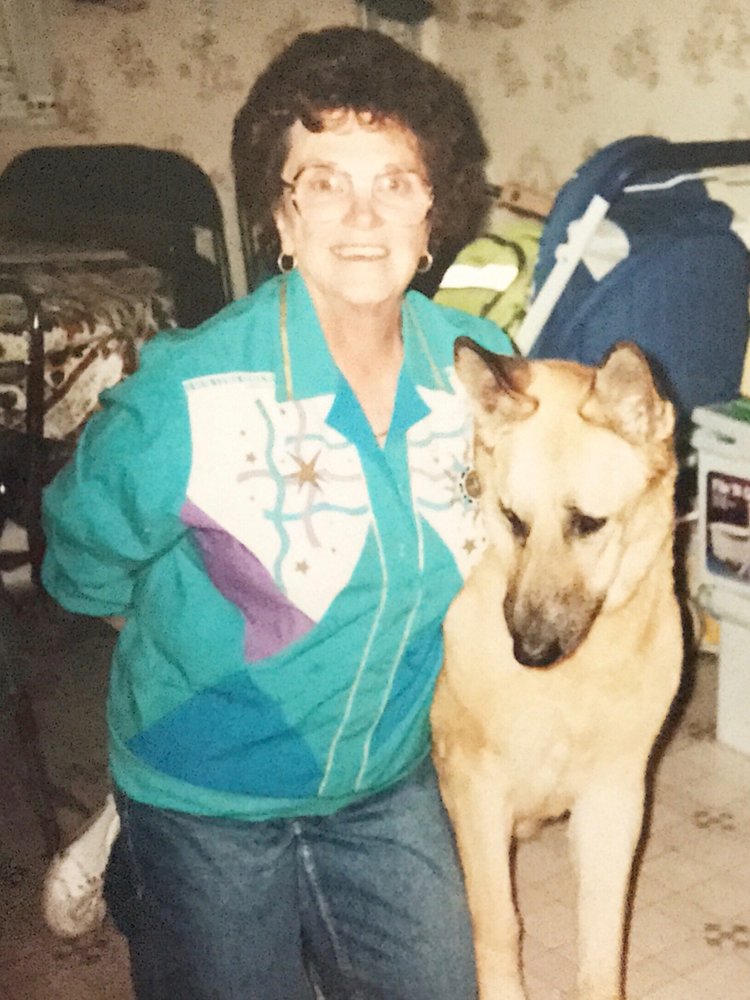 Obituary of Eleanor E. Smith
Greenville – Eleanor E. Smith, 81, passed away July 8, 2019, at her home surrounded by family. She was born March 2, 1938, in Greenville, the daughter of Warren A. Sr. and Emma Mae (MacDonald) Kelley. Eleanor loved children and cared for dozens of them as a babysitter in her lifetime. She started at age 11 and retired only 3 years ago. Eleanor had a passion for dogs, especially her German Shepherds, Twilight and Baxter, and she even raised Cocker Spaniels during her teen years. She enjoyed her time baking, knitting, taking pictures, and vacationing with family. Her deepest love was spending time with her grandchildren and other loved ones.
Eleanor is survived by two daughters, Marlene Wilson and husband, Ozzie, and Heidi Jones and fiancé, Carl Henderson; brother, Warren "Butch" Kelley Jr.; two sisters, Carolyn Savoie, and Carla Kelley; three grandchildren, Cody Smith and partner, Kendra Herbest, Emma Wilson, and Billy Jones; four step-grandchildren, Doug Wilson, Brian Wilson, Julie Clough, and Corey Henderson; eight step-great-grandchildren; one step-great-great-grandchild; dog, Hemi; and several nieces, nephews, and cousins. She was predeceased by her parents; loving husband, Lampher Smith; sister, Barbara Beckwith; and a step-great-grandchild.
A memorial service will be held 1PM Sunday, July 14, 2019, at the Greenville Chapel of Lary Funeral Home located in the Masonic building, 281 Pritham Avenue, Greenville. All are invited to the Bartley's Center Cove Event Center for refreshments and continued celebration of Eleanor's life. In lieu of flowers, memorial contributions may be made to the Bangor Humane Society or Sarah's House in Holden. Messages of condolence may be expressed at www.laryfuneralhome.com.