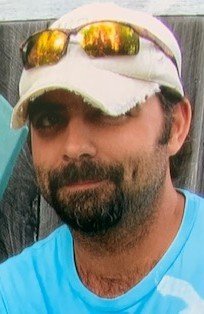 Obituary of Jason M. Graves
Lakeview Plantation -- Jason M. Graves, 37, passed away unexpectedly June 22, 2019, in Milo. He was born December 27, 1981, in Bangor, the son of Garvin E. & Gail (Smith) Graves. Jason loved four wheeling, ice fishing and snowmobiling. The time he spent at Schoodic Lake with his beloved daughter, Krista, created a very special bond and memories between them.
Jason is survived by his parents; daughter, Krista Graves; paternal grandmother, Erika Graves; and his aunts: Harriett, Theresa, Sharon, and Dale. He will be remembered and missed by his many friends, all of his family, and his girlfriend, Jamie Atkinson.
A memorial service will be held at the Lary Funeral Home, Milo at 11:00 a.m. Friday, June 28, 2019. Condolences and memories may be expressed at www.laryfuneralhome.com