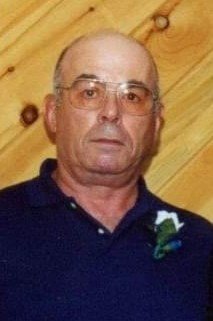 Obituary of David A. Snowdale
MEDFORD – David A. Snowdale, 78, passed away May 17, 2019 surrounded by family. He was born December 3, 1940, in Marshfield, Massachusetts, the son of Albion and Angelina (Benotti) Snowdale. Dave grew up in Hanover, Massachusetts before moving his family to Maine in 1978. He retired from MSAD 41 as a bus driver and custodian after many years.
Dave is survived by his loving wife, Janet (Derochea); five daughters, Sue McKinley and husband, Rick, Gail Leathers and husband, Rick, Sandra Crockett and husband, Roy, Donna Morton and husband, Mike, and Ann Morton and husband, Rob; sister, Sandra Easton and husband, Nic; special grandson, Paul Snowdale and wife, Molly; twelve grandchildren; nine great-grandchildren; several nieces and nephews; and a special friend, Adrian Lafrance.
He was predeceased by his parents; sister, Virginia; a special uncle, Donald; and nephew, Matthew.
A private graveside burial will take place later this summer at the Upper Ferry Cemetery in Medford, Maine. Arrangements are in the care of the Lary Funeral Home. Messages of condolences may be expressed at www.laryfuneralhome.com