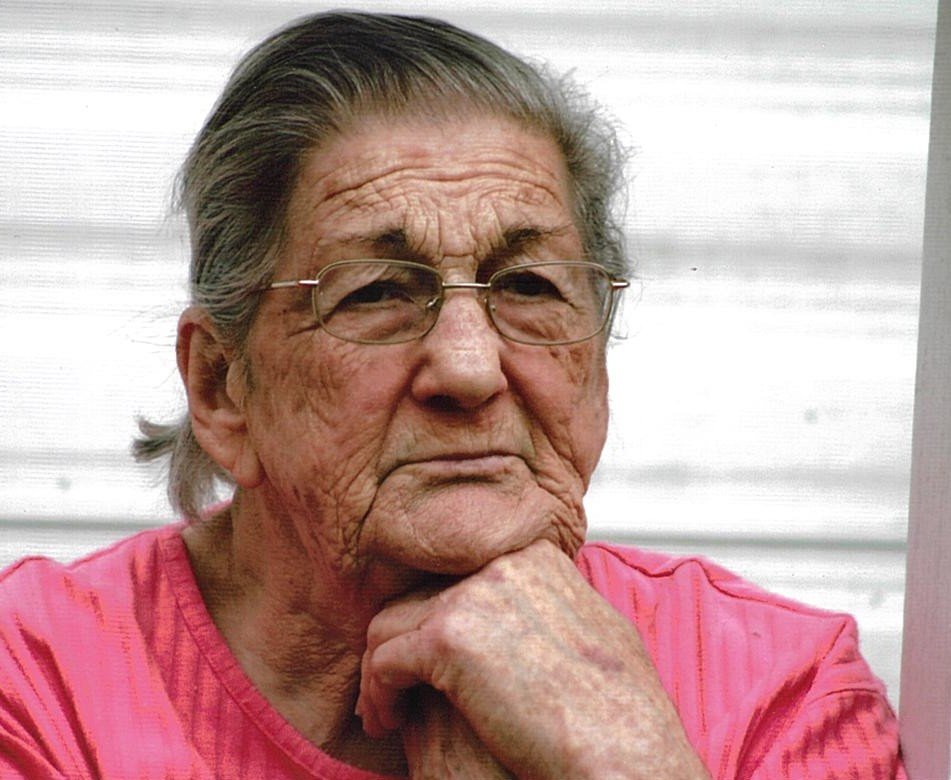 Obituary of Thelma R. King
Guilford – Thelma R. King, 93, passed away at her home surrounded by her family May 17, 2019, after a short illness. She was born June 15, 1925, in Willimantic, the daughter of John and Helen (Smith) Leavitt. She worked for many years as a CNA, cleaning camp, and worked at Pride's. Thelma enjoyed knitting, reading, yard sales, and her family.
She is survived by two sisters, Mary Jane Erickson of Monson, and Marylyn Gordon of Maryland; and six children, Shirley Collins of Maryland, Nancy Badger of Guilford, Linda Ames of Guilford, Bonnie Jones of Greenville, Gail Raye and her husband, Barry of Guilford, and Rogan King of Guilford. Thelma also raised several of her grandchildren, Helen Leavitt and her husband, Joe of Guilford, Michael King of Alaska, Cindy Herrick of Guilford, Brenda Jones of Guilford, and her great-grandson, Ronald Mitchell of Abbot. She has left behind some very special pets, her four kitties and her companion, Mr. Wiggles. Thelma was predeceased by her parents; several brothers and sisters, her son, Kelton King, Jr.; and several grandchildren.
A graveside service will be held 11am Saturday, June 15, 2019, at the Riverside Cemetery, Willimantic. Following the graveside service, family and friends are invited back to Riverbend Apartments Community Room, Guilford. Arrangements are in the care of the Lary Funeral Home.