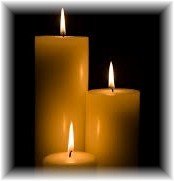 Obituary of Marvin Wayne Taylor
Guilford – Marvin Wayne Taylor, 80, husband of Sandra (Perkins) Taylor, passed away May 13, 2019, at his home. He was born October 26, 1938, in Guilford, the son of Clifton E. and E. Faye (Lord) Taylor. Marvin had worked for 45 years at Guilford Woolen Mill (currently Duvaltex). He appreciated all sports, especially NASCAR, football, and horseracing. Family was very important to him and he enjoyed the time spent with his large family.
In addition to his wife, Sandra, of Guilford, he is survived by two daughters, Kelly Taylor of Springvale, and Jacquelyn Watt and her fiancé, Tom Egan, of Saco; a son, Martin Taylor and his wife, Rhonda, of Sangerville; two step-sons, Macy Gardner of Sangerville, and Chris McDermott and wife, Karen, of Fillmore, CA; three step-daughters, Robin Pennington and husband, Lee, of Albany, OR, Kerry McDermott of Murfreesboro, TN, and Mona Knight and husband, Scott, of Monson. He leaves two sisters, Dawn Huntt of Dexter, and Pamela Weymouth and husband, Howard, of Abbot, and numerous grandchildren, great-grandchildren, nieces, nephews, great-nieces and great-nephews. Marvin was predeceased by a son, Andrew Taylor and a brother, Joel Taylor.
A Celebration of Life will be held 1-4pm Saturday, May 25, 2019, at Mt. Kineo Lodge, Hudson Ave, Guilford. Burial will be in the family lot at the Lawn Cemetery in Guilford. Arrangements are in the care of the Lary Funeral Home. Condolences may be expressed at www.laryfuneralhome.com.