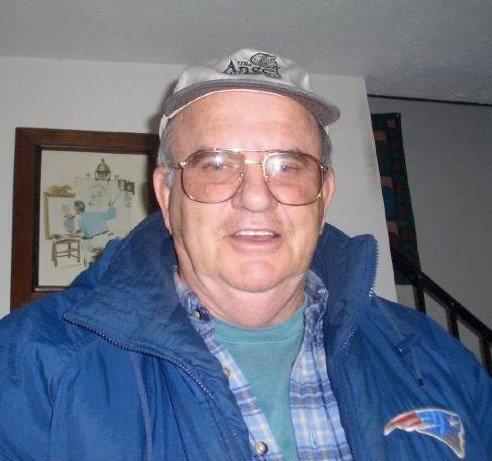 Obituary of Maurice M. Wyman
Guilford, ME and Wallingford, CT – Maurice M. Wyman, 80, passed away March 8, 2019. He was born July 26, 1938, in Guilford, ME, the son of James Wyman and Yvonne (Pinette) Wyman. Maurice was a graduate of Piscataquis High School in 1958 and moved to Wallingford, CT to work for Pratt and Whitney where he retired after 35 years. He enjoyed shooting and target practicing at the Blue Trail Range where he was a member for a few years before becoming a long time member of the High Rock Shooting Association in Naugatuck, CT where he developed many friendships. His passion for his hobby allowed him to spend some wonderful times with his children and grandchildren who enjoyed the sport as well. His other passion, fishing, was something he looked forward too each year while on vacation back in Maine where he would get to spend time with his nephew, Joe Lavigne. Maurice was an active member of St. Jude Church in Derby, CT.
He was predeceased by his parents James and Yvonne Wyman, brothers John Wyman of Miami, FL and Tom Wyman of Guilford, ME and a sister, Anna (Wyman) Page-Dean of Sangerville, ME. He is survived by his wife, Carolyne Wyman of CT and his brother, Robert Wyman of CT and his children, Kim Wyman of CT, Jeanne Wyman-Welsh of CT, William Wyman of FL, and Corey Wyman Kingsland of CT. Maurice had several grandchildren: Brett, Steven, Michelle, James, Samantha, Allyson, Matthew, Dennis, Rebecca, and Patricia. He also had a great granddaughter, Autumn, who was the apple of his eye.
Maurice only wanted a small, graveside service in his hometown. We will be honoring him with this on Friday, June 28th, 2019 at 2PM at the Lawn Cemetery in Guilford, ME.
Our Funeral Home Is Proud to Be Family Owned and Operated
Dedication to personal and caring service.