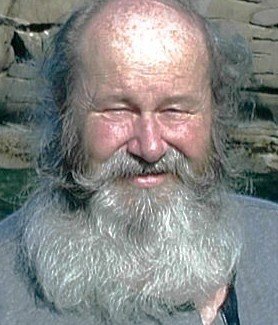 Obituary of Daniel H. Shea Jr.
Greenville Jct. – Daniel H. Shea Jr., 66, passed unexpectedly March 10, 2019. He was born May 2, 1952, in South Weymouth, MA, the son of Daniel and Opal (Jones) Shea. Dan graduated from Weymouth High School, Class of 1973. After receiving his diploma, he joined the United States Air Force. Dan worked as a welder by trade for many years as well as driving cab in Bangor. He truly enjoyed spending time with his family as well as his cherished Sunday night poker games.
Daniel is survived by his loving wife, Lana (Young); son, David; daughter, Deanna; two sisters, Shirley Shea of Florida, and Rosemary Tainter of Greenville; two brothers-in-law, Lee Young and wife, Julie, Lennie Young and wife, Debbie; several nieces and nephews; and one special great-nephew, Les.
He was predeceased by his parents; his son, Daniel H. Shea III; his in-laws, Gail and Melvin Young; a brother-in-law, Jerry; and a nephew, Patrick.
A celebration of life will be held 12 PM Saturday, March 23, 2019, at the American Legion Post 94, Greenville. In lieu of flowers, memorial contributions may be made to The Ronald MacDonald House, 250 Brackett St., Portland, ME 04102. Arrangements are in the care of the Lary Funeral Home. Messages of condolence may be made at www.laryfuneralhome.com
Our Funeral Home Is Proud to Be Family Owned and Operated
Dedication to personal and caring service.