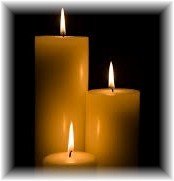 Obituary of Roger A. Moulton
Guilford – Roger A. Moulton, 79, husband of Judith (Nadeau) Moulton, passed away February 25, 2019 at his home in Guilford. He was born February 27, 1939, in Dexter, the son of Lester and Hester (Goodell) Moulton.
Roger spent many years doing body work for Rowell's Garage and Herrick's Garage. He also enjoyed his time spent at the Piscataquis County Sheriff's Office where he worked as a deputy. Roger's favorite pastimes were hunting, fishing, and coaching little league baseball.
He is survived by his loving wife, Judith; sons, Randall and wife, Tami, and Victor and wife, Rhonda; three brothers, Donald, Larry, and Robert; two granddaughters, Erika and Katie; and two great-granddaughters.
Roger was predeceased by his parents; his daughter, Janice Anne McCoy; three brothers, Lester, Jr., Wayne, and Russell; and four sisters, Gertrude Clukey, Dorothy Dulac, Barbara Blake, and Winifred Miles.
A graveside service will be announced in the spring at the Lawn Cemetery in Guilford with Pastor Ray Beless officiating. In lieu of flowers memorial contributions may be made to Multiple Sclerosis Society, Greater New England Chapter, 74 Gray Road, Falmouth, ME 04105-2062. Arrangements are in the care of the Lary Funeral Home. Messages of condolences may be expressed at www.laryfuneralhome.com.