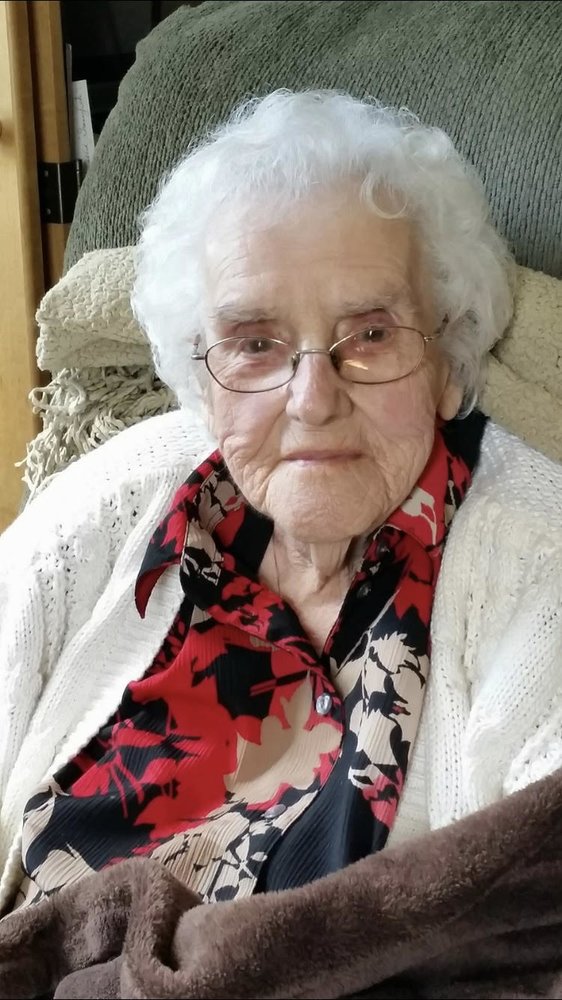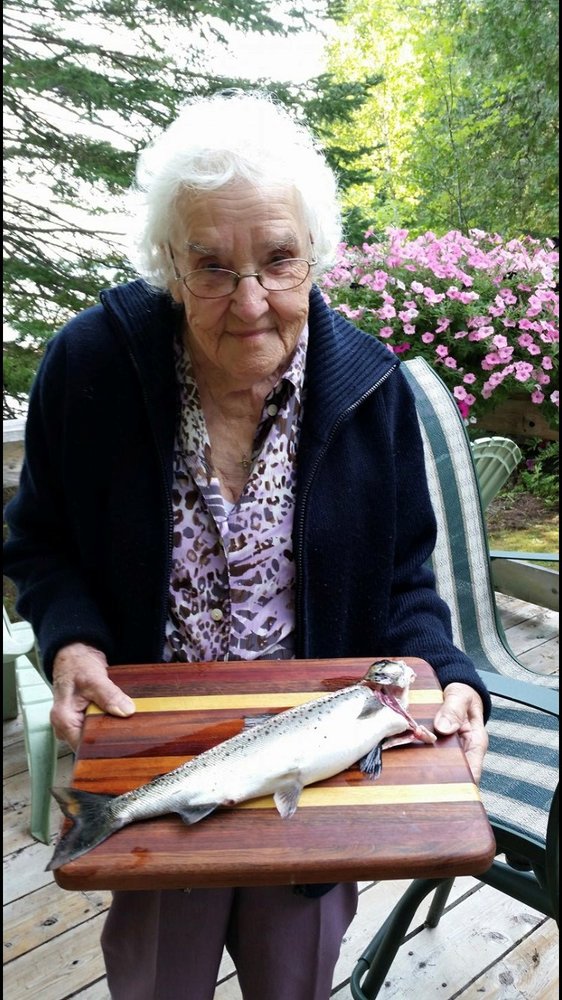 Obituary of Verna Douglass Gray Williams
Dover-Foxcroft – Verna Douglass Gray Williams, 96, passed away February 1, 2019, at her residence. She was born in 1922, in Topsham, the third child of Charles and Nettie Douglass.
Verna was predeceased by a son, Thomas Gray; her parents; two husbands; and three sisters, Leana, Florence, and Evelyn. She is survived by her son, Gary H. Gray; two daughters, Connie Dianne Gray Earley, and Nancy Wilbur; three sisters, Beatrice, Doris, and Barbara; and many grandchildren, and great-grandchildren.
Verna enjoyed her time at camp on Sebec Lake. She loved her neighbors, Fred and Judy Townsend and Bob Barlow; they were her buddies in fishing, muffins, and mischief! Making the end of her summer spectacular was Kelsey and Robyn Simmons, taking her into her glorious gardens filling the Buick full to overflowing. What great fun she had while we made 14 batches of tomato soup with Robyn's crackers.
Many thanks to Beacon Hospice of Bangor for their exceptional care. Special thanks to Ellen McDermott RN, Katie Pearl RN, and Dr. McDermott for their loving tender care. Last but not least, thank you to Dr. Perlman for keeping Miss Verna alive for one more year.
A graveside memorial service will be held in the spring at the family lot in Evergreen Cemetery, Milo. Arrangements are in the care of the Lary Funeral Home. Messages of condolence and memories may be expressed at www.laryfuneralhome.com.
Our Funeral Home Is Proud to Be Family Owned and Operated
Dedication to personal and caring service.