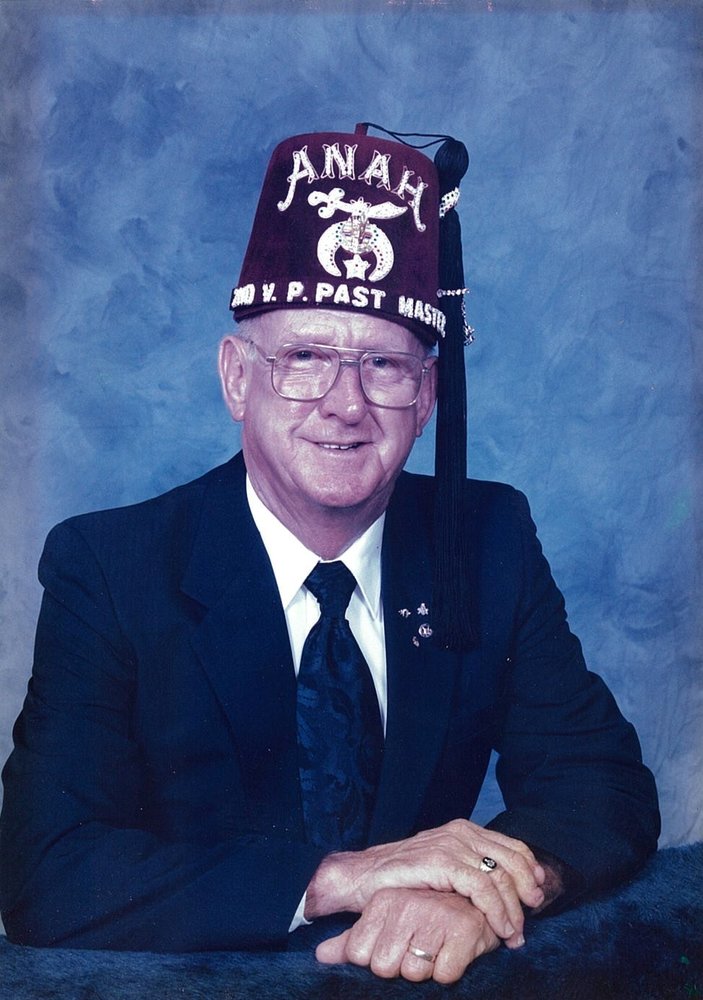 Obituary of Stanley L. Reed Sr.
Lake View Plantation – Stanley L. Reed Sr., 80, passed away unexpectedly January 21, 2019, at his home. He was born July 8, 1938, in Acushnet, Massachusetts, the son of Royal R. and Eva (Brown) Reed Sr. Stanley always shared that he, his brother, and his sister, all had the same birthday, each one year apart. Stanley loved hunting, snowmobiling, four-wheeling, and simply being outdoors. He was a proud Mason for almost 59 years. Stanley was currently the Master of the Pleasant River Lodge #163 andGrand Tyler for 2 years, and DER for District 5 for 3 years of the Grand Lodge of Maine. He was also a member of the Anah Shriners and was a Past President of the Past Masters Unit serving for 5 years, a member of the Order of Eastern Star Chapter 39, Scottish Rite Valley of Bangor, the Piscataquis Royal Arch Chapter #21, and the Central Council #18 .
Stanley is survived by his loving wife, Barbara (Hubbard) Reed; two sons, Stanley Reed Jr. and his wife, Cathy, and Timothy Reed; two daughters, Stacey Slagle and her husband, Vincent, and Deborah Hall Murphy; sister, Marion Manchester; 14 grandchildren; and a great-granddaughter. He was predeceased by his brother, Royal Reed Jr. and his grandson, Matthew Reed.
A Masonic graveside memorial service will be held 1PM Friday, June 7, 2019, in the family lot at Evergreen Cemetery, Milo, in the spring. Arrangements are in the care of the Lary Funeral Home. Messages of condolence and memories may be expressed at www.laryfuneralhome.com.
Our Funeral Home Is Proud to Be Family Owned and Operated
Dedication to personal and caring service.