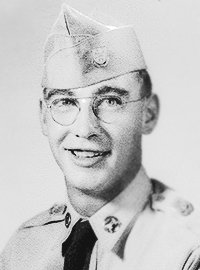 Obituary of Paul A. Harrison
Dover-Foxcroft - Paul A Harrison, 86, passed away peacefully in Bangor, from aging health complications January 3, 2019. He was born October 5, 1932, in Washburn, to Albert and Vera (Bruce) Harrison. He grew up working in the potato fields and was drafted into the U.S. Army in 1953, serving in Germany where he met the first love of his life, Irma Sibbersen (who passed away in 1986). He was honorably discharged in 1961. He raised a family, Jeff and Tammy, and worked for the Department of Transportation as a foreman, retiring after 35 years. He enjoyed his grandchildren and great grandchildren and traveling with the second love of his life, Shirl-Shirl (who passed away in 2014).
Paul was predeceased by his son and best friend, Jeff; his sister, Vella; and brothers, Ronald, George and baby Harry. He is survived by his daughter Tammy; grandchildren Jeffery, Pheonix, Shyla and Blake; and great-grandchildren, Rylin, Willow, Oscar, Jackson, Erik and Ransom; and a multitude of nieces, nephews and extended family.
A graveside funeral service will be conducted 11:00am Monday, May 13, 2019, at the family lot in the Dover Cemetery. Prayer and spiritual guidance will be provided by Pastor Phil McLaughlin, and eulogy and military honors by his nephew, Larry Harrison.
Rest easy Daddy, we know you will always be guiding us and enjoying all the great moments with us.
Arrangements are in the care of Lary Funeral Home. Messages of condolence may be expressed at www.laryfuneralhome.com.
Our Funeral Home Is Proud to Be Family Owned and Operated
Dedication to personal and caring service.