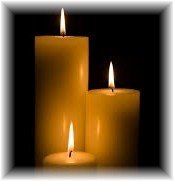 Obituary of Darlene A. Boynton
Monson - Darlene A. Boynton, 64, passed away December 20, 2018, at Northern Light Eastern Maine Medical Center. She was born February 10, 1954, in Athol, Massachusetts, the daughter of Adelbert F. and Margaret M. (Torstensen) Merchant.
Darlene is survived by her husband, Paul Boynton Sr.; son, Paul Boynton Jr.; three daughters, Mallory Boynton, Sybil Stone, and Kimberlee Smith; 7 grandchildren; brother, Adelbert Merchant; and two sisters, Theolinda Merchant and Yvette LaCroix. She was predeceased by her parents, and her sister, Susan Roseberry.
A celebration of Darlene's life will be announced in the spring. Arrangements are in the care of the Lary Funeral Home. Messages of condolence and memories may be expressed at www.laryfuneralhome.com.
Our Funeral Home Is Proud to Be Family Owned and Operated
Dedication to personal and caring service.