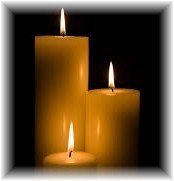 Obituary of Francis V. Whitney
Greenville – Francis V. Whitney, 75, passed away December 23, 2018, at Northern Light Eastern Maine Medical Center, Bangor. He was born March 24, 1943, in Richford, Vermont, the son of Donald and Lillian (Lucia) Whitney. Francis married Joyce A. Shaw August 10, 1974. Francis served our country proudly in the United States Army. He retired from Scott Paper after working many years as a scaler. Francis loved the outdoors, especially hunting and fly fishing. He was a member of the Cecil R. Cole American Legion Post 94, and the Columbia-Doric Masonic Lodge #149 in Greenville.
In addition to his wife of 44 years, Joyce, Francis is survived by two sons, Michael Lizotte and his wife, Jacqueline, and Stephen Lizotte and his wife, Roxanne, all of Greenville; two daughters, Carolyn Smith of Maryland, and Shara McDonald of Waterville; two brothers, George Whitney of Bingham, and Keith McElroy and his wife, Vanessa of Enfield; sister, Maryanne Whitney of Boothbay; six grandchildren, 9 great-grandchildren; two special nephews, Robert Brewer of Greenville and Arthur Shaw of Florida; and several nieces, nephews, and cousins. He was predeceased by his parents, a great-grandson, Riley Lizotte.
A graveside memorial service with military honors will be held at the Greenville Cemetery in the spring. Arrangements are in the care of the Lary Funeral Home. Messages of condolence and memories may be expressed at www.laryfuneralhome.com
Our Funeral Home Is Proud to Be Family Owned and Operated
Dedication to personal and caring service.