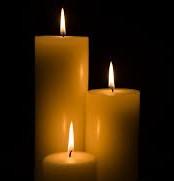 Obituary of Cheryl Waguespack
Beaver Cove – Cheryl Ann (Budden) Waguespack went home to be the Lord, Sunday, November 25, 2018 at 1:10 p.m. in Bangor, after a long battle with cancer. She was born February 21, 1948, in Greenville, the daughter of Earl and Inez Budden. She grew up in Greenville and participated in many school activities, including basketball, drama and others.
She and her family spent years summering at Kineo, helping, working, and enjoying the great outdoors. In 1966, she graduated from Greenville High School in the top 10 of her class, and then, from the University of Maine, Orono in 1970. She continued her education getting a MA in Theological Education from Gordon Conwell Theological Seminary in South Hamilton, MA.
She met and married her husband, Gary Waguespack, at the seminary and they went on to pastor numerous churches in New York, Pennsylvania, Alaska, Nebraska, Missouri, and then back to Pennsylvania, where she became sole pastor of the Princeton Presbyterian Church for eleven years.
They retired in 2013 to Englewood, FL, where a multiple myeloma cancer was diagnosed. The next five years were a symphony of doctors, hospitals and treatments, all of which she handled with tremendous grace, often ministering to nurses and patients wherever she was.
She was predeceased by her parents, and is survived by her loving husband, Gary; her brother, Dana Budden and Nancy; three children, Joy Segars and her husband, Jon, of Alabama, John Waguespack of Ohio, and Jacob Waguespack and his wife, Megan, of Michigan; and many grandchildren. She will be missed.
A graveside funeral service will be held at the family lot in Greenville Cemetery in the spring. Arrangements are in the care of the Lary Funeral Home. Condolences may be expressed at www.laryfuneralhome.com.
Our Funeral Home Is Proud to Be Family Owned and Operated
Dedication to personal and caring service.