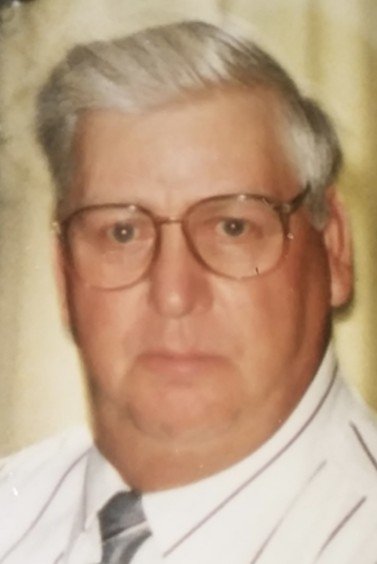 Obituary of Clifford "Kelly" G. Warman
Greenville - Clifford "Kelly" G. Warman, Jr., 77, husband of the late Irene M. (Daigle) Warman, passed away October 20, 2018, at C.A. Dean Memorial Hospital, Greenville. He was born January 11, 1941, in Greenville, the son of Clifford G. Sr., and Norma L. (Linscott) Warman. Kelly served in the U. S. Army until his return to Greenville. He worked many years for Scott Paper Co. before retiring from Indian Hill Trading Post. Kelly will be remembered as a sports fanatic who had a love for hunting, fishing, his family and the town of Greenville. He was always courteous and trying to put a smile on people's faces with his corny jokes. Kelly was a member and past commander of the American Legion Post 94 in Greenville.
He is survived by his daughter, Christine Warman and her fiancé, Michael E. Whitten, of Greenville Junction; his son, Robert Warman and his wife, Traci, of Greenville; three step-children, David Chasse and his wife, Tina, Brian Chasse and his wife, Janet, all of Greenville, and Belinda Sinclair and her husband, David, of Harford's Point; his brother, Steven Warman and his wife, Faye, of Belfast; his five sisters, Anita Morrison and her husband, Gray, of Glenburn, Joyce Macomber and her husband, Ron, of Kenduskeag, June Sullivan and her husband, William, of Levant, Gloria Emery, and Glenda Brown, both of Swanville; and many grandchildren, great-grandchildren, nieces, and nephews.
A memorial service with military honors followed by a celebration of Kelly's life will begin 2PM Saturday, October 27, 2018, at the American Legion Post 94, Greenville. Arrangements are in the care of the Lary Funeral Home. Messages of condolence and memories may be expressed at www.laryfuneralhome.com.
Our Funeral Home Is Proud to Be Family Owned and Operated
Dedication to personal and caring service.