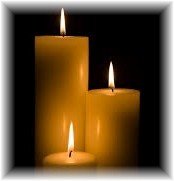 Obituary of Velma Brasier
Dexter – Velma Pauline Brasier, 101, the only child of John Arthur Paul and Mary Florence (MacPherson) Brasier, passed away October 10, 2018, at Hibbard Nursing Home in Dover-Foxcroft. She was born April 9, 1917, in Dexter, where her father was learning the machinist's trade at Fay and Scott. The family moved to Montpelier, VT where Mr. Brasier had work. After a few years Velma and her mother returned to Maine, settling in Guilford, where Velma went to school, and graduated from Guilford High School in 1936. The next years Velma spent in Illinois where her father was now working.
In 1938, Velma entered the New England Conservatory of Music in Boston, where she studied for three years and then, switching horses, entered Pierce Secretarial School in Boston. After graduation she worked as a secretary in Boston.
Velma joined the U.S. Navy Waves during World War II and was stationed in Washington, D.C. After the war she returned to Maine and eventually took the position of secretary to the Superintendent of Schools in School Union 82 (now SAD 46), retiring in 1978.
Velma loved music, poetry, animals, and her camp at Whetstone Pond. She will be fondly remembered by a special friend, Cathy Frankowski of Dexter.
According to her wishes there will be no services. Burial will be in the family lot in Abbot Village Cemetery. Arrangements are in the care of the Lary Funeral Home. Condolences may be expressed at www.laryfuneralhome.com.
Our Funeral Home Is Proud to Be Family Owned and Operated
Dedication to personal and caring service.