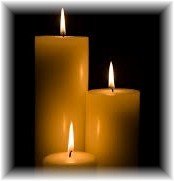 Obituary of Barry L. Baird
Sangerville- Barry L. Baird, 71, died September 9, 2018 at his home in Sangerville. Barry was born August 25, 1947, in Hartland, the son of Howard and Edna (Stevens) Baird. He was a graduate of Foxcroft Academy where he earned his diploma. Barry then went on to serve in the US Army following high school. After his time in the military, he worked as a carpenter most of his life. Barry enjoyed the outdoors and enjoyed hunting and fishing.
Barry is survived by his wife, Judy (Easler) Baird; his son, Jacob Baird; three brothers, Harold, Roger, and Kurt Baird; four sisters, Carol Currier, Carla Bragan, Linda Santiago, and Elaine Staks; one grandson; and several nieces and nephews. He was predeceased by his parents and one brother, Bruce Baird.
Arrangements are in the care of Lary Funeral Home. Messages of condolences and memories can be expressed at www.laryfuneralhome.com
Our Funeral Home Is Proud to Be Family Owned and Operated
Dedication to personal and caring service.