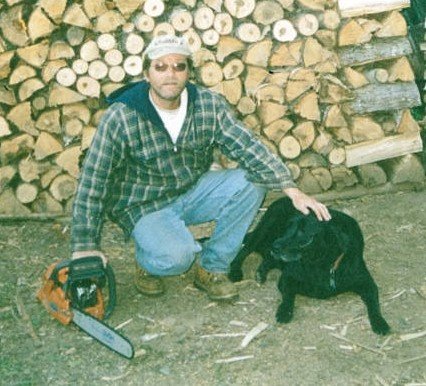 Obituary of Mark Lyford Mulherin
Parkman – Mark L. Mulherin, 60, husband of Jennifer R. (Rollins) Mulherin, passed away August 18, 2018, at his home. He was born September 6, 1957, in Dover-Foxcroft, the son of Alvin D. Mulherin and Lois J. Lyford. Mark had worked in the weave room for True Textiles for many years. He loved playing guitar and thoroughly enjoyed rock and roll music of the 70's. He enjoyed his time spent at camp, observing the weather, working in the woods and gathering firewood.
Mark is survived by his wife, Jennifer; two sons, Sean and wife, Angel, and Brendon and partner, Meranda; two grandchildren, Grace Alice Mulherin and Hope Marie Hunt; his father, Alvin Mulherin and wife, Hilda; his brother, Brian Mulherin and his wife, Sheri; two uncles, Terry Mulherin, wife, Judith, and David Mulherin and his wife, Marianne, and their son, Michael Mulherin; an aunt, Norma Dyer and husband, Greg; his mother-in-law, Alice Rollins; two brothers-in-law, Frank Rollins and wife, Donna, and Robert Rollins; and several nieces, nephews, and cousins.
Mark was predeceased by his mother and step-father, Lois (Lyford) and Fred Reese; his maternal and paternal grandparents; and his father-in-law, George Rollins.
A graveside memorial service will be held 10:00am Saturday, August 25, 2018, at the North Atkinson Cemetery, with Tom Goulette officiating. Those who wish may make memorial contributions to the American Heart Association, 51 US Route 1, Suite M, Scarborough, ME 04074. Condolences may be expressed at www.laryfuneralhome.com.