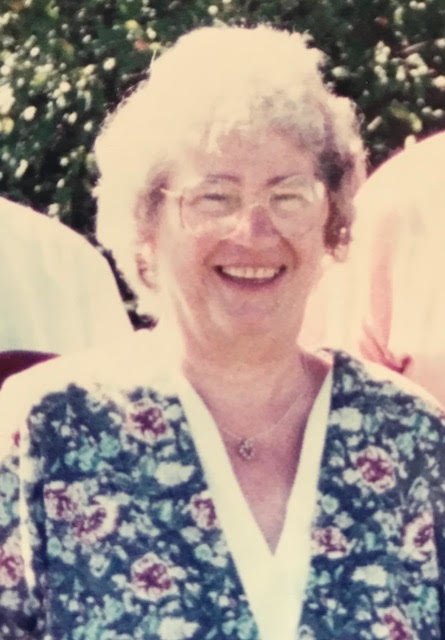 Obituary of Frances Ann (Gaffney) Kain
Parkman- "Tootie" passed peacefully August 1, 2018 at Hibbard Skilled Nursing Center in Dover-Foxcroft. She was born July 25, 1930, in Essex, Massachusetts, the daughter of Lewis H. and Alice R. (Burnham) Gaffney. She was predeceased by her beloved husband, David M Kain, Sr.; her parents, Lewis and Alice Gaffney; her sister, Barbara Allen; and her brother, Lewis Gaffney, Jr. She is survived by her sons, David Jr. (Linda), Donald (Anita), Ronald (Yvonne); her grandchildren, Kenneth (Brenda), Donna, Melissa (Earl), Brian (Amanda), Karole Anne, Libby, Kolby, April (Norman), Abbie, Darren; her great-grandchildren, Whitney, Kyle, MacKenzie, Noah, Emery-Jo, Asher, Abel, Dylan, Samantha; and great-great-granddaughter, Julianna.
Tootie loved her family and was very proud of their achievements. She loved and missed her dog, Willow, who she undoubtedly met "in joyous reunion" at "Rainbow Bridge". She was an avid fan and passionately watched the Boston Bruins and the New England Patriots. She was most content at her home in Parkman, where she moved with her husband from Gloucester, MA.
There will be a private burial in honor of her wishes. The family will gather in remembrance at a later date. In lieu of flowers, donations may be made in her honor to MuckFest MS c/o Donald Kain, 612 State Highway 150, Parkman, Maine 04443. Messages of condolence and memories my be expressed at www.laryfuneralhome.com.
Our Funeral Home Is Proud to Be Family Owned and Operated
Dedication to personal and caring service.