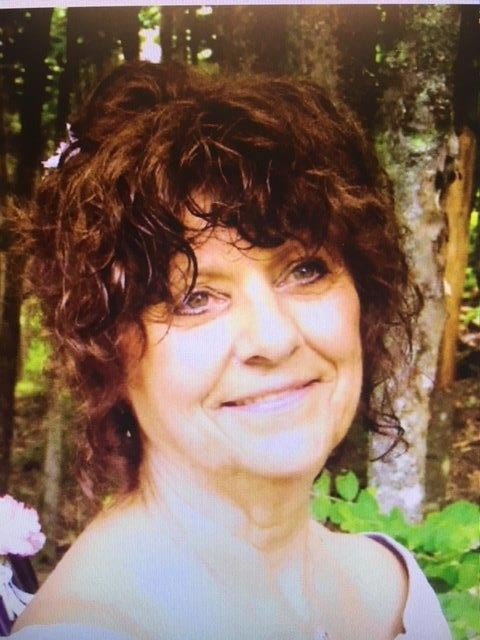 Obituary of Joyce Marie Jackson
Abbot - Joyce Marie Jackson passed away on July 23, 2018, at her home in Abbot, in the loving arms of her husband, Donald R. Prior. They were married on July 2, 1988. Joyce was the daughter of Merrill A. Jackson and Dorothy H. (Reay) Jackson. Joyce grew up in the Waldoboro area and attended Waldoboro High School. Joyce had an outgoing fun-loving personality which fit well with her choice of a career in the restaurant industry. Joyce loved listening and serving her customers whether they were her regulars or someone she just met. She made everyone feel welcome with her smile. She had worked as a manager and waitress at the Brass Compass, Cappy's Chowder House, The Samoset and even the Chuck Wagon. She also owned the Friendly Stop in Waldoboro and worked has a dietician at Pen Bay Hospital.
In the last couple of years Joyce and Don had purchased their dream home in Abbot, Maine. Joyce loved decorating her home, she took great pride in creating each space, paying attention to detail, making it her own. Yard sales were a favorite too, her specialty, she always seemed to find the deals or dicker until she did. Joyce also created areas outside her home for bird watching and gardening. Joyce loved being outside: fishing, boating, 4-wheeling and riding the Harley with Don. She enjoyed spending time with family and friends, listening to music, dancing, playing horseshoes or just enjoying good food and drink while socializing with everyone. Joyce was a big fan of Nascar racing; her favorites were Dale Earnhardt Jr. and Martin Truex Jr. She also enjoyed watching the Patriots. In the past few years Joyce and Don had a seasonal site at Duck Puddle Campground on Pemaquid Lake, enjoying the sun and taking part in all the festivities.
Joyce is survived by her husband, Donald R. Prior of Abbot, Maine. She has four children: Lori Hartin, husband, Sterling, of Stockholm, Maine; Gregory Holmes, wife, Christa, of Tenants Harbor; Gary Holmes, wife, Lisa, of Waldoboro, Maine; and Toby Teele of Warren, Maine. Grandchildren include: Katie Holmes, Sterling, Nickalaus and Joycelyn Hartin, Ashley and Madison Holmes, Layla Carter, Lindelle Teele, Cameron and Jessica Gerrish. Her surviving siblings are Ronald Jackson of Washington, Maine and Suzie Jackson of Greensboro, North Carolina. Joyce leaves behind an aunt, Barbara Jeness of Athens, Maine and several cousins, nieces and nephews as well as her mother-in-law, Penny Prior of Cushing. Joyce is predeceased by her parents, Merrill and Dot Jackson, and her siblings: Rodney, Michael, Marilyn, Jimmy and Ricky Jackson.
To honor Joyce's wishes, there will be a Celebration of Life at Duck Puddle Campground in Nobleboro, Maine on August 11, 2018 at 1:00pm in the Barn. Come join the celebration and share your memories!
In lieu of flowers, the family asks that you make a donation to the Pope Memorial Humane Society at 25 Buttermilk Lane, Thomaston, Maine or call 207-594-2200. There was a very special place in her heart for her dogs Willie and Mocha.
Arrangements are in the care of the Lary Funeral Home. Condolences may be expressed at www.laryfuneralhome.com.
Our Funeral Home Is Proud to Be Family Owned and Operated
Dedication to personal and caring service.