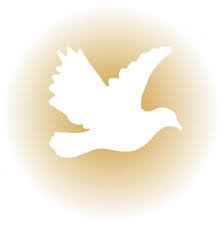 Obituary of Harry Leonard Greenlaw
Milo – Harry Leonard Greenlaw, 89, went to be with his Lord on July 19, 2018, at home. He was born in Princeton, ME, on October 12, 1928, to Charles and Nettie (Wilkins) Greenlaw. He was a member of the Bradford Baptist Church and he enjoyed working on carpentry projects both in Bradford and at New Brunswick Bible Institute.
He is survived by his wife of 70 years, Thelma (Rolfe) Greenlaw; a daughter, Brenda Martin and her husband, Dale; three grandchildren, Angelia Jenkins and her friend, Doug, Troy Martin and Lesley Stone and her husband, Kenny; six great-grandchildren, Ashley Norman and her husband, Kyle, Elizabeth Blanchard, D.J. Martin, Stephen Martin, Joshua Blanchard, and Jacy Martin. He also leaves a sister, Myrtle James of Sanford and several nieces and nephews. He was predeceased by his parents and eight siblings.
Friends are invited to call from 12:30pm until time of funeral service at 2:00pm Monday, July 23, 2018, at Lary Funeral Home, Milo, with Pastor Donald Booker officiating. Burial will be in the family lot in Evergreen Cemetery. In lieu of flowers, gifts may be sent in Harry's memory to New Brunswick Bible Institute, c/o East Hodgdon Bible Church, PO Box 828, Houlton 04730-0828. Condolences may be expressed at www.laryfuneralhome.com.
Our Funeral Home Is Proud to Be Family Owned and Operated
Dedication to personal and caring service.