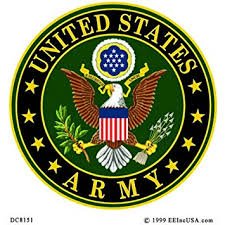 Obituary of Walter Thompson, Sr.
Atkinson- Walter A. Thompson, Sr., 92, husband of Judith (Pratt) Thompson, passed away peacefully June 20, 2018, at his home. He was born February 5, 1926, in Limestone, the son of Clyde W. and Helen M. (Rossignol) Thompson. Walter proudly served the U.S. Army in World War II under General Patten in the 3rd Army as a Radio Operator in the Anti-Aircraft Division. He worked for the University of Maine Cooperative Extension Office in Hancock County for over 35 years as an Extension Educator and was the first agent responsible to coordinate the Master Gardening Program. Walter enjoyed the outdoors, fishing, gardening, walking, woodworking, college sports, and the Boston Red Sox. He had an appreciation for opera and classical music.
Walter is survived by his wife, Judy; two sons, Walter "Tom" Thompson, Jr. and his wife, Stephany, of Exeter, and Robert Thompson and his wife, Kristen, of Charleston; daughter, Rebecca Burns of Belfast; five grandchildren, Curtis Burns of Rochester, NY, Riley and Richard Thompson of Exeter, and Emma and Sylvia Thompson of Charleston; brother, Carroll Thompson of Limestone; three sisters, Dee Small and her husband, Dana, of Bowdoin, Doris Walker and her husband, Tom, of Connor Twp., and Mary Hobart of Bellevue, NE; and many nieces and nephews. He was predeceased by four siblings.
A graveside funeral service with military honors will be conducted 2PM Monday, June 25, 2018, at the Vickery Cemetery, Exeter, with Pastor Phil McGlauflin officiating. Arrangements are in the care of the Lary Funeral Home. Messages of condolence and memories may be expressed at www.laryfuneralhome.com.
Our Funeral Home Is Proud to Be Family Owned and Operated
Dedication to personal and caring service.