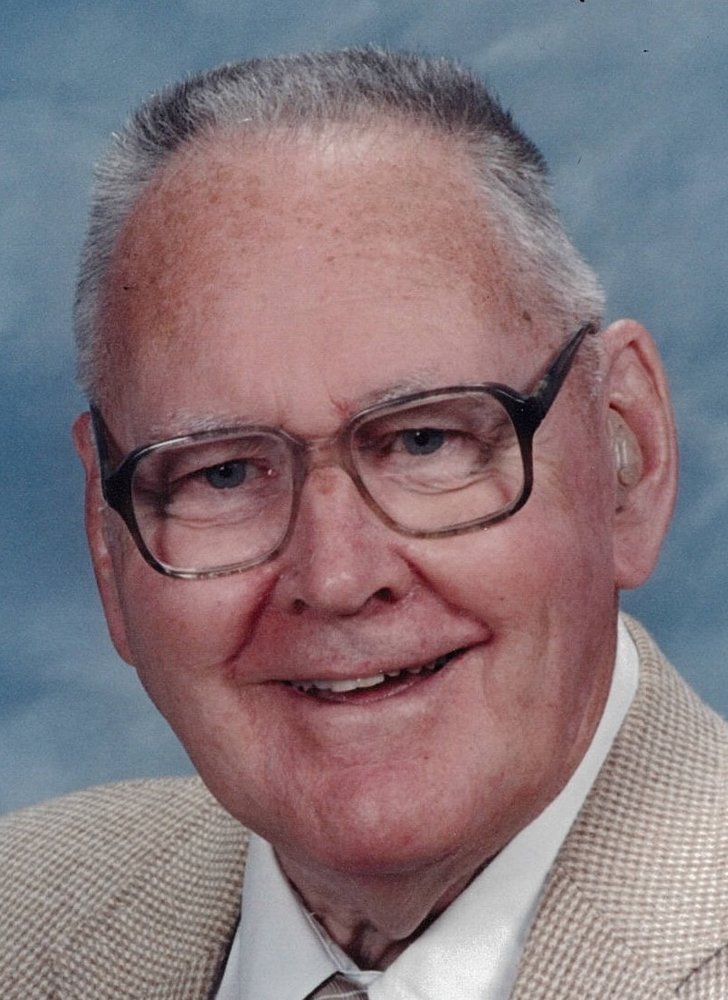 Obituary of Donald Edward Davis
Guilford - Donald Edward Davis died June 10, 2018, at Hibbard Nursing Home in Dover-Foxcroft. He was born July 29, 1924, in Portland, the son of Raymond and Hazel (Small) Davis. Don attended Guilford schools, graduated from Hebron Academy, Class of 1943, and then served in the U.S. Air Force as a radio operator and mechanic. After his military service he attended the University of Maine Orono Campus. He owned and operated the Guilford Dairy for 13 years and then worked for Numberall Stamp and Tool in Sangerville, until his retirement in 1986. Don had been an amateur radio operator since 1958 with a call sign of K1BUC.
He was a member of the Guilford United Methodist Church; a member and Past Master of Mt. Kineo Lodge #109 where he had served as Secretary of the Lodge for 18 years; was co-chairman of the Guilford 175th Anniversary Celebration; a board member of the Guilford Sangerville Sanitary District for 17 years; and a long-time member of the Guilford Budget Committee.
He is survived by Donna (Davis) Chiurazzi and her husband, Jack of Peoria, AZ; Kathleen (Davis) Allen of Bangor; Raymond W. (Jeff) Davis II and his wife, Elizabeth Burgess of Guilford; Charles E. (Chuck) Davis and wife, Janet of Guilford; a granddaughter, April (Allen) Ditzel and her husband, Michael of Bangor; Jill (Chiurazzi) Blesch and husband Steve of Surprize, AZ; Donald E Davis II of Riverview, FL and Donald P Chiurazzi and his wife, Liz of Morgantown, WV; great-grandchildren, Autumn Ditzel, Alexa Nadeau, Zachary Ditzel and Alivia Nadeau, Isabella Chiurazzi and Lauren Blesch; a brother-in-law, Ernest Farese of Arlington, MA; a grandson-in-law, Steven J. Nadeau; a cousin, Donald H. Davis of New York and a special friend, Marsha (Loane) Hansen. He was predeceased by his loving wife, Patricia (Stickney) Davis, his sister, Dorothy (Davis) Farese, and his granddaughter, Angel (Allen) Nadeau.
Friends may call from 1:00pm until time of funeral service at 2:00pm, Friday, June 15, 2018, at Lary Funeral Home, 62 Summer St., Dover-Foxcroft, with Rev. Chad Poland officiating. Burial will be in the Lawn Cemetery in Guilford at a later date. In lieu of flowers donations may be sent to the Guilford Historical Society or to Mayo Regional Hospital. Condolences may be expressed at www.laryfuneralhome.com.
Our Funeral Home Is Proud to Be Family Owned and Operated
Dedication to personal and caring service.