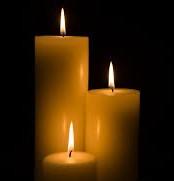 Obituary of Harley Tarr, Sr.
Guilford- Harley W. Tarr, Sr., 78, passed away May 14, 2018, at Hibbard Nursing Home, Dover-Foxcroft. He was born February 2, 1940, in Dover-Foxcroft, the son of Birchie N. and Doris M. (Clifford) Tarr. Harley retired from Hardwood Products after 42 years of work. He enjoyed fishing, and singing with the Hootenanny Grannies. They sang to the residents of Hibbard Nursing Home for two years and it always made him happy to make people smile.
Harley is survived by his loving wife, Janet (Merrill) Tarr; three sons, Harley Tarr, Jr. and his significant other, Virginia Rathburn, Scott Tarr, and Jason Tarr and his wife, Valerie; two grandsons, Hunter Tarr, and Justin Rathburn; two great-grandchildren, Jada and Boston Rathburn; brother, George Tarr and his wife, June; two sisters, Nancy Patterson and her husband, Basil, and Ann Parsons and her husband, David; and several nieces and nephews. In addition to his parents, he was predeceased by his brother, Robert Tarr, and his sister, Lois Smart.
A graveside memorial service will be held 3PM Friday, May 18, 2018, at the Lawn Cemetery, Guilford. In lieu of flowers, memorial contributions may be made to the Alzheimer's Research Foundation, 3152 Little Road, Suite 146, Trinity, Florida 34655. Arrangements are in the care of the Lary Funeral Home. Messages of condolence and memories may be expressed at www.laryfuneralhome.com.
Our Funeral Home Is Proud to Be Family Owned and Operated
Dedication to personal and caring service.