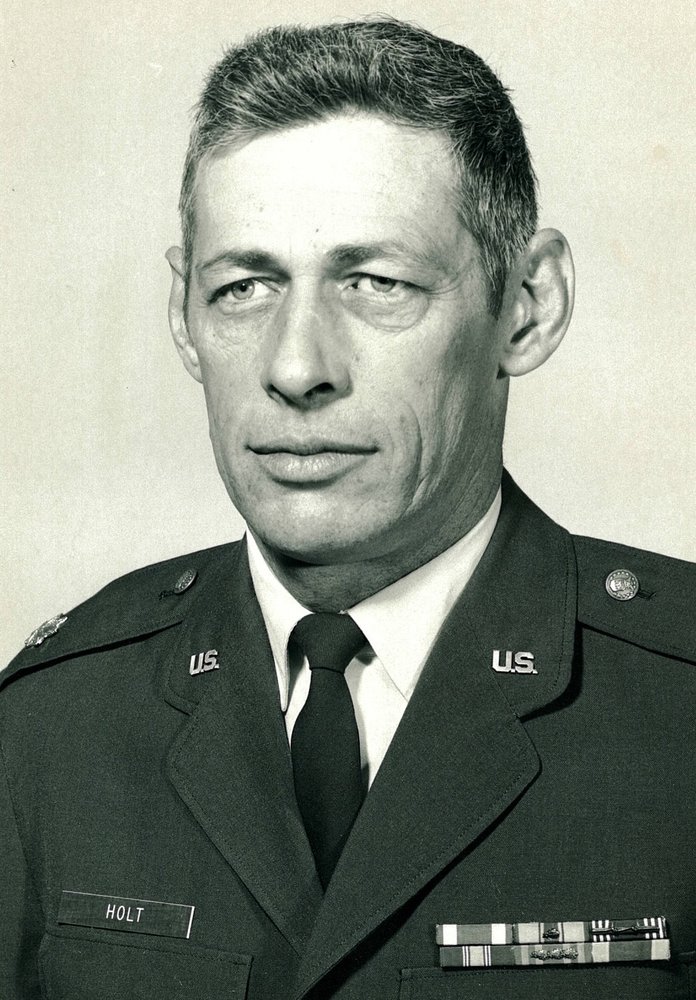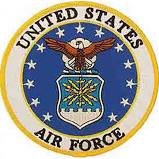 Obituary of Roland Holt
Dover-Foxcroft - Roland Raymond Holt passed away on April 24, 2018, following a brief illness. He was born November 1, 1928, to Floyd M. and Bertha Owen Holt in Carl Junction, MO.
Roland grew up in southwest Missouri, and attended Southwest Missouri State College (now Missouri State University) in Springfield, MO, where he was a star track and field athlete and served as president of the Independent Student Association. Roland worked as a coach and physical education teacher before enlisting into the United States Air Force during the Korean War.
His initial training took him to Lackland Air Force Base in San Antonio, TX, and then to Keesler Air Force Base, Biloxi, MS, where he subsequently completed radar operator training. Roland's first assignment, as an Airman First Class, brought him to Charleston Air Force Station, on top of the 'hill' in Charleston, ME.
While at Charleston A.F.S. he met the love of his life, Helen Page, of East Corinth, ME. They were married on June 19, 1952, in East Corinth, ME, at the home of Gardiner and Martha Page, with Roland's father, Reverend Floyd Holt, officiating.
Roland was proud of his 25 years of service to the country, serving in the United States Air Force as a personnel officer. He retired as a Lieutenant Colonel, from the Inspector General team, at Langley Air Force Base, VA. His motto was "take care of your people", which he practiced throughout his career and into retirement life. Roland often spoke about his children who continued his tradition, with Debra serving for 32 years with the Department of Defense, Defense Finance and Accounting Service, and Richard serving for 11 years with the U.S. Army.
Roland and Helen had 32 moves in 25 years, spanning from Maine, Vermont, New York, Texas, Virginia, including two tours in Germany, and a tour in Saudi Arabia (unaccompanied) as a member of an Air Sea Rescue Squadron. After retiring they traveled for several years and settled in Dover-Foxcroft on Sebec Lake. Roland was a member of the Masons, Olive Branch Lodge No. 24, Charleston, ME, and a member of Anah Shriners, Tri-County Shrine Club, Dexter, ME.
He enjoyed entertaining people at home on the lake and engaging in outdoor recreation with his grandchildren and great grandchildren.
Roland was predeceased by his father, Reverend Holt, mother, Bertha Holt, sister, Jean Holt Davis, and brother-in-law, Norman Page.
He is survived by his wife of 66 years, Helen Holt, of Dover-Foxcroft, ME, his daughter, Debra (Holt) Stallings, of Caribou, ME, son, Richard Holt and his wife Cathy, of Bristow, VA.
Grandchildren include Richard Chad Stallings, and his wife April, of Caribou, ME, Christina (Holt) Davis, and her husband, Sean, of Herndon, VA, and Kimberly (Holt) Kuhn, and her husband, Matt, of Liberty Township, OH.
Great grandchildren include Parker Stallings, Jase Stallings, Anna Catherine Davis, and Evelyn Kuhn.
Also surviving Roland are his brother, Milford Holt, of Cape Girardeau, MO, sister, Virginia (Holt) Downing, of Grosse Pointe Park, MI, sister, Lois (Holt) Allen, of Lawrenceville, Georgia, and brother, Stanley Holt, of Rancho Palos Verdes, CA.
A celebration of Roland's life will take place at a later date. Messages of condolence and memories may be expressed at www.laryfuneralhome.com.
Our Funeral Home Is Proud to Be Family Owned and Operated
Dedication to personal and caring service.