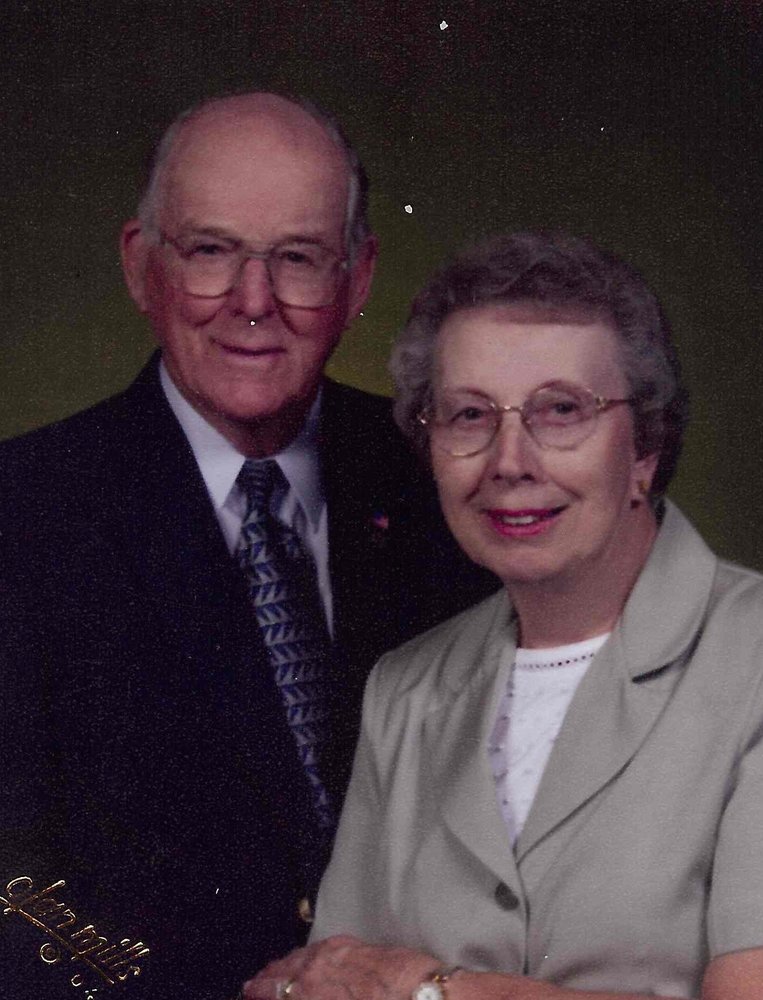 Obituary of Melissa Cummings
Alton- Melissa J. (Lugdon) Cummings, 92, wife of the late Charles J. "Pud" Cummings, passed away peacefully April 18, 2018, in Dover-Foxcroft. She was born May 1, 1925, in Howland, the daughter of Vernon W. Sr. and Ruth G. (Harris) Lugdon.
Melissa was a devoted wife, mother, and grandmother. In the summer of 1949, Pud and Melissa started Windy Ridge Farm in South LaGrange, Maine a poultry business that they jointly operated for 41 years. Windy Ridge provided fresh eggs to over 50 stores and restaurants in Central Maine. They committed endless hours to the work at hand, living their motto, "Anything over twenty-four hours goes on the next day". Upon retirement in 1984, they began wintering in Zephyrhills, Florida, a place of great joy for Pud and Melissa for over 30 years. Melissa was very involved in her greater community through the Doric Chapter of the Eastern Star in LaGrange and Milo, the LaGrange American Legion Auxiliary, and the LA Sledders Snowmobile Club. She and Pud also enjoyed many other activities including card playing, snowmobiling, square dancing, fishing, golfing, and following the Red Sox, while also embracing the activities and careers of their children and grandchildren. Melissa loved hosting family and friends at both of their homes.
Melissa was a graduate of Howland High School and Husson College. She was very proud to be a member of the Husson Women's Basketball Team and playing for its pioneer coach and advocate for women's athletics, Clara Swan. She was very committed to the war effort during WWII, working at the Presque Isle Army Airfield while Pud was serving in the South Pacific.
In addition to her husband of 68 years, Pud, Melissa was predeceased by her sister, Delma Smith, and her brother, Vernon Lugdon, Jr. She is survived by her daughter, Peg and Darrell Luce of Alton; two sons, Rod and Charlene Cummings of Auburn, and Doug and Lori Cummings of Bowerbank; seven grandchildren, Joel and Michelle Cummings of Auburn, Perry and Danielle Lewis of Alaska, Lori Anne and David Gile of Monmouth, Derek and Liesl Lewis of Alaska, Jodi and Chris McGary of Dover-Foxcroft, Jason and Christy Cummings of Massachusetts, and Jenn and Eric Saucier of Pittsfield; 20 great-grandchildren; and several nieces and nephews.
A memorial service will be held at 1:00 PM Saturday, April 28, 2018, at the Alton United Methodist Church, with Steve Smith officiating. In lieu of flowers, memorial contributions may be made to the Alton United Methodist Church, 3594 Bennoch Road, Alton, ME 04468. Arrangements are in the care of the Lary Funeral Home. Messages of condolence and memories may be expressed at www.laryfuneralhome.com.
Our Funeral Home Is Proud to Be Family Owned and Operated
Dedication to personal and caring service.