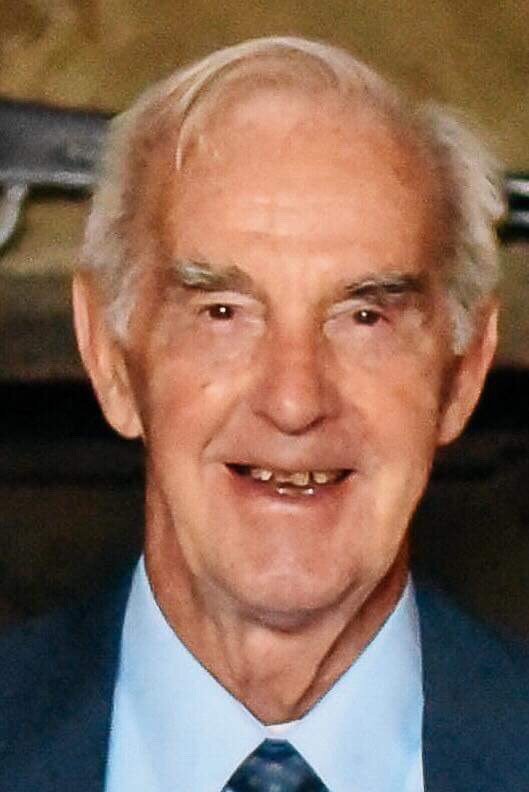 Obituary of Francis Foss
Milo - Francis "Stubb" Foss, 88, beloved husband, father, grandfather, and great-grandfather, died peacefully at home on January 18, 2018. He was born the son of Stanley and Marjorie Foss. He graduated from the University of Maine in 1956. He served in the U.S. Army during the Korean Conflict from 1952-1954. He then taught at Higgins Classical Institute in Charleston for several years until he was promoted to Headmaster. During that time, he was also Athletic Director and coached several sports.
He married his beloved wife, Shirley, in 1960, and they shared 57 wonderful years of marriage. In 1974, they moved to Milo where he worked at M.S.A.D. #41 for several years until his retirement.
Stubb is survived by his wife, Shirley, and their four children, Gwen Rafford and her two children, Brian and Lauren; Jill Ouellette and husband, Kevin, and their son, Dana; Eric and his wife, Samantha and their two daughters, Ella and Mae; Kimberly Hill and her husband, Tim, and their children, Collin and wife, Jessica, and their son, Jackson, Cole and wife, Cece, Michaela, Leah,and Olivia, as well as several nieces and nephews. He is also survived by his sisters-in-law, Rose, Carolyn, Joan, Sylvia, and Diane and brothers-in-law, Alden, Art, and Richard. Stubb was predeceased by his parents and four siblings, two brothers-in-law, and three sisters-in-law.
Many memories were made at the family camp on Sebec Lake enjoying boating, skiing, tubing, kayaking and games. He also enjoyed time at this hunting camp in LaGrange. Stubb loved being surrounded by his family.
Family and friends are invited to a celebration of his life on January 26, 2018 at the Charleston Community Center on School Road at 2:00 p.m. In lieu of flowers, donations in his honor may be made to the charity of your choice.
Our Funeral Home Is Proud to Be Family Owned and Operated
Dedication to personal and caring service.