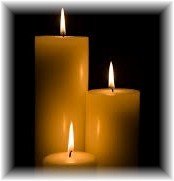 Obituary of June Thomas
June M. Thomas, 85, passed away on January 2, 2018 after a short illness. She leaves behind her loving husband of 64 years, Jack J. Thomas of Sangerville, Maine, three children, Jack Thomas of Sangerville, Maine, Karen Donalds of Framingham, Massachusetts, and Michael Thomas of Wells River, Vermont, her brother Dr. Henry Listenik of Webster, Massachusetts, 7 grandchildren, 3 great-grandchildren, and many nieces and nephews and loving friends.
June was born in Worcester, Massachusetts on November 14, 1932 to Mary and Henry Listenik. She attended South High School in Worcester where she received high honors and was also an athlete and student leader as captain of the girls' basketball team, as well as a member on the "All City" girls' basketball team. A gifted artist from an early age, she attended Massachusetts College of Art and Design in Boston for two years prior to marrying her beloved husband on June 13, 1953. She later completed her Bachelor of Arts degree and went on to become an accomplished artist working in oils and watercolors, porcelain china painting, and stained glass. She also taught art in both her own studio and to grades 6-12 in the Newbury Vermont area. Upon retirement, June and her husband wintered in Ormond Beach, Florida for many years where June became well-known for her golf prowess, earning the title of "Women's Champion" for three consecutive years at their golf club in Tomoka Oaks, Florida. An accomplished artist and athlete for most of her life, June is most remembered for her love of her family, her wonderful sense of humor, and the artistic flare she brought to everything she did.
Our Funeral Home Is Proud to Be Family Owned and Operated
Dedication to personal and caring service.