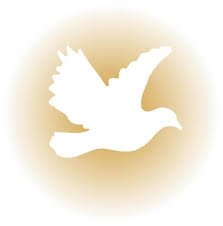 Obituary of Betty Sickler
Brownville – Betty Mae Sickler, 90, of Brownville, went home to be with her Heavenly Father on December 18, 2017, with her family by her side. She was born in Tunkhannock, PA on May 4, 1927, to Lester and Muriel St. Clair. Betty graduated from Tunkhannock High School.
She married James E. Sickler on April 25, 1945. They moved to Maine in 1953 to raise their family in Brownville and built a house in 1963. Betty worked at Hathaway Shirt Co. in Dover-Foxcroft for 23 years before it closed its' doors. After a year off, she returned to work at Dexter Shoe Company in Milo for six years, retiring in 1993.
Betty was a proud member of the United Methodist Church in Brownville Junction. She was a very giving person and was always there to help out when needed. She loved spending time with her grandchildren and great-grandchildren and participating in their school activities. Who didn't love her peanut butter balls and pumpkin bars?
She was grateful for the support she received from her many friends and neighbors after Jim passed. Her family was also grateful for the support.
Betty was preceded in death by her husband of 59 years, her parents, her son, Charlie, four brothers, and a sister, Carol.
She is survived by her sister, Bernetta Rosencrance of Clark Summit, PA, and her brother, Eugene St. Clair and his wife, Carol, of Factoryville, PA. She will be sadly missed by her children, Judy Silsby and her husband, Chuck, of Manchester, and her son, Danny Sickler and his wife, Linda, of Brownville Junction; her very special daughter-in-law, Barbie Sickler of Brownville; her grandchildren, Tina Preble and her husband, Greg, Jimmy Sickler and his wife, Ann, Judy Preble and her husband, Tony, Susan Howland and her husband, Jeff, Chuck Silsby, DJ Sickler and his wife, Billie Jo, Wade Sickler and his companion, Shelly Baker, and Arielle Dillon and her husband, Patrick; great- grandchildren, Timmy, Mary Ann, Mikael, Jessica, Clayton, Faith, Raymond, Lauren, Connor; and one great-great-grandchild, Aiden.
Arrangements are in the care of the Lary Funeral Home. Condolences and memories may be expressed at www.laryfuneralhome.com.
Our Funeral Home Is Proud to Be Family Owned and Operated
Dedication to personal and caring service.