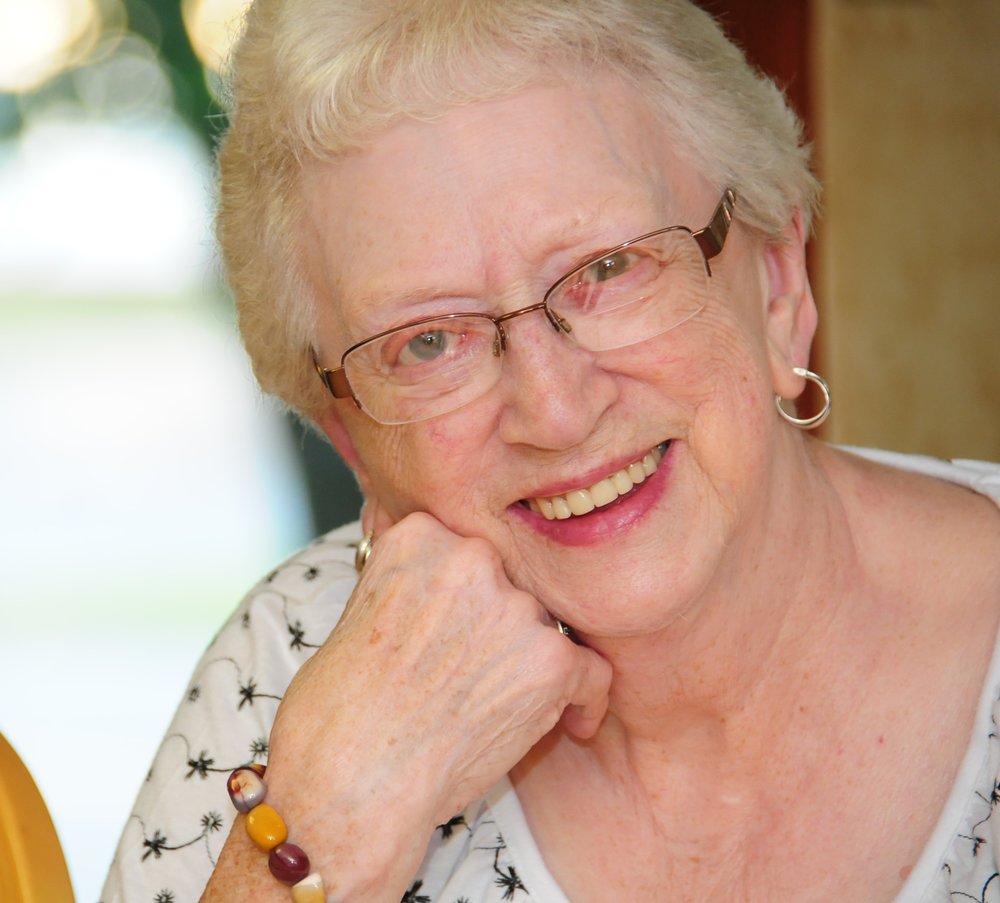 Obituary of Dorothy Littlefield
Sangerville- Dorothy "Dottie" A. Littlefield, 87, died peacefully at home surrounded by her family on Dec. 5, 2017. She was the loving wife of William "Bill" Littlefield.
Dottie was born on August 27, 1930 in Guilford the daughter of the late Victor S. and Charlotte (Fitzsimmons) Leeman.
Except for a short time living in Bath, Dottie grew up in the Guilford area. She attended Guilford High School, but school wasn't her thing. In her own words here's how she got started in the restaurant business. "Back in 1946 kids used to have an hour from school for lunch. Many of us would go to a restaurant in Guilford called the "Gold Nugget" - that was the place to go and then walk around town. Buster and Maxine Tripp were the owners.
One of those noon times, Buster Tripp, who was my mother's cousin, came out as we were walking by and asked me if I would like a job. My parents gave me permission and I started the next evening. As I've said many times, from then on the restaurant business was in my blood.
I loved my work and all the people coming and going. I enjoyed working with food and learned from the people I worked for, the cooks I worked with, and even my customers.
I always dreamt of having my own restaurant and on January 2, 1984 Bill and I had the chance to open "Dottie's Restaurant". It was a family restaurant with homemade cooking. We worked long, hard hours seven days a week and loved it. We were busier than ever. We had very good help and couldn't have done so well without them." Mom and Bill continued to run "Dottie's Restaurant" until their retirement in 1994. She took great pride in being able to offer good food at reasonable prices to her customers, many of whom were more than customers, they were all truly her friends. "Dottie's" became a go-to destination for her excellent pies.
In 2009 with the help of her friend, Biri Faye, Dottie published her handwritten cookbook filled with her custard pie and customer favorite pie recipes. She sold close to 1,000 copies.
Even more than her restaurant Dottie loved her family. She was very proud of her four children and never forgot to tell them so. Her sense of pride included being proud of the part she and her mother, Charlotte, played in raising them.
Dottie was predeceased by her parents, a sister Jeannette Lloyd, two special sisters-in-law Lorraine Leeman and Rosalie Mitchell.
Dottie is survived by her loving husband William "Bill" Littlefield; her brother Jack Leeman; her children and their families Fred and Emily Cunningham (with daughter Michele); Steve and Debbie Cunningham(with children Jason, Ryan and Brooke); her two daughters, Roxanne Cunningham(with children Kylie and Haley); Michelle Nichols and her partner Rick Hall, Jr. (with children Devin, Chelsea and Dale); three step-daughters, Sharon Cooper (with children Matt and Bill), Nancy Littlefield (with daughter Leigh) Terri and Robert Geier (with children Lindsey and Max); Michele's husband Buster Ingram, Kylie's husband Mike Uffelman, Leigh's husband Fred Woltjen; great-grandchildren Hannah, Grace, Mason, Camden, Holden, Lani, Bentley, Connor, Logan, Dakota, Baley and Tyler; two special nieces, Sue Allen and Tammy Leeman; two special sisters-in-law, Carol Alfonso and Rae Ellen Draper.
We would like to express our heartfelt thanks to the wonderful care providers at Beacon Hospice, especially Amanda DeWitt, Katie Pearl, Ellen McDermott and Pastor Jack. Your loving kindness made Dottie's life better.
Visiting hours for Dottie and her family will be Friday, December 15 from 6:00 - 8:00 pm at the Lary Funeral Home, 21 Oak Street, Guilford. A celebration of Dottie's life will be held Saturday, December 16 at 11:00 am at the Abbot Evangelical Church. Please join us in sharing food and conversation at a reception following the service at the Abbott Town Hall. Burial will be in Abbot Village Cemetery, Abbot. In lieu of flowers, memorial contributions may be made to the Lafayette Cancer Center, 33 Whiting Hill Road, Brewer, Maine 04412. Messages of condolence and memories may be expressed at www.laryfuneralhome.com.
Our Funeral Home Is Proud to Be Family Owned and Operated
Dedication to personal and caring service.