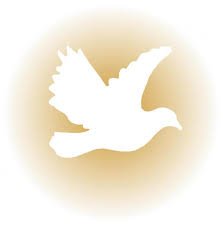 Obituary of Mary Hazelton
Bangor - Mary Louise MacQuarrie Hazelton, 98, passed peacefully in her sleep at Ross Manor in Bangor on September 23, 2017 from living a long, rich life. She was born in Dedham, Massachusetts, on September 23rd, 1919 to a large family that included five sisters and one brother. Later she attended nursing school, where she met Lester Wilder Hazelton. They married in 1941, had two children, Mary Luey and Lester Dean, and moved to Maine, first to Monson, then to Guilford and eventually to Millinocket, where Lester worked in the Woodlands Department for the Great Northern Paper Company. Mary Louise worked as a private duty and hospital nurse in both Guilford and Millinocket and became an active member of both communities, fund-raising and volunteering for various causes.
Mary Louise and Lester later retired to their beloved house in Corea, Maine, and spent many long, blissful summers by the sea. In the winters, they migrated to their home on the Florida coast, where they made many friends. They both loved traveling, and made several trips overseas to visit Scotland (three times), Ireland, Germany, and Switzerland.
With sparkling green eyes and a flair for wearing stylish hats, Mary Louise enjoyed gardening, cooking, arts and crafts, long walks, exploring the coast and hosting family gatherings to eat lobster and clams. She gave often to local charities. She was a formidable Scrabble player, an avid reader and a passionate advocate for the Maine wilderness. Strong-willed, wise, pragmatic, curious, loving, generous and funny, Mary Louise was always cool, calm and collected.
She was beloved and is survived by her two children; Mary Lu Philbrook of Bangor, Maine, and Lester Dean Hazelton of Dexter, Maine; her three grandchildren, Glenn Philbrook, Erik Philbrook and Mary Ann Reed; and her six great-grandchildren, Conner Reed, Hayley Reed, Elyse Reed, Tyler Reed, Tuesday Philbrook and Alex Philbrook.
There will be no service.
Our Funeral Home Is Proud to Be Family Owned and Operated
Dedication to personal and caring service.