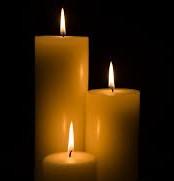 Obituary of Timothy Turner
LaGrange- Timothy O. Turner, 42, passed away unexpectedly July 6, 2017, at his home. He was born July 16, 1974, in Lincoln, the son of Barbara (Long) Turner and Michael Harriman. Timothy served proudly in the United States Marine Corps and worked as a lobsterman. He will be remembered as a simple man who loved his Ford trucks and taking care of his garden.
He is survived by his wife, Lori (Moulton) Turner; his significant other, Ann Marie McDonogh; his step-mother, Dottie Harriman; his step-sons, Robert and Kevin Noke; his step-daughters, Lilly Harvey, and Samantha and Michaela Lousberry; his brothers, Jeffrey Turner and his wife, Suzanne, and Paul Turner and his wife, Shirley; his sisters, Bridgette Harvey, and Susan Lousberry; and several aunts, uncles, nieces, and nephews. Timothy was predeceased by his parents; his beloved grandmother, Adelaide Blowers; and his brothers, Harold and Daniel Turner.
Arrangements are in the care of the Lary Funeral Home. Messages of condolence may be expressed at www.laryfuneralhome.com.
Our Funeral Home Is Proud to Be Family Owned and Operated
Dedication to personal and caring service.