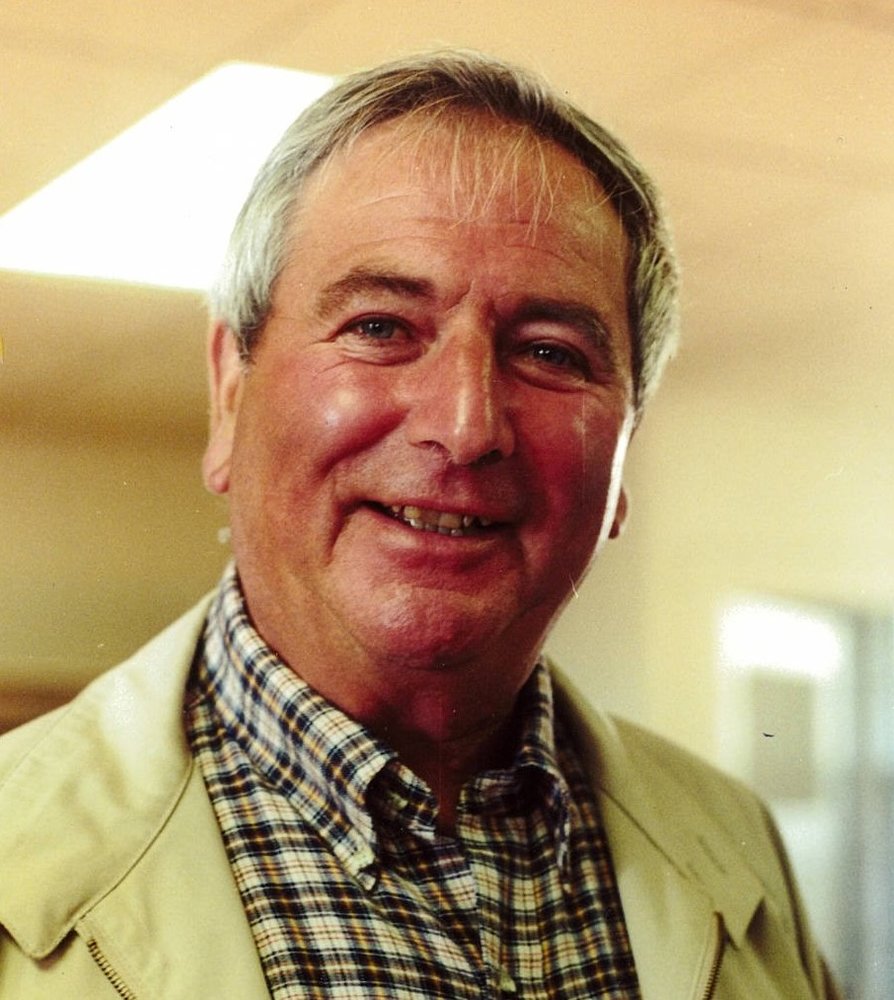 Obituary of Albert Knowe
Ebeemee Township- Albert Van Knowe, 86, passed away peacefully July 3, 2017 at the Maine Veterans' Home, Bangor, following a long illness. Beacon Hospice nurses provided loving care and comfort during his final weeks. Albert was joyfully baptized June 28, at his request, by the hospice chaplain.
He was born July 2, 1931, in Salem, MA, the son of James Albert and Muriel (MacDonlad) Van Knowe, and he was raised in Manchester-by-the-Sea. Albert lived there most of his life, also raising his family there.
Albert was most proud of his service in the Army, achieving the rank of Sergeant, and receiving two silver stars during the Korean War. Before enlisting into the Army, Albert worked as a lobsterman and commercial fisherman. Upon discharge from the Army, he moved into construction, finally owning his own home repair business.
Albert was an outdoor enthusiast who enjoyed sailing, fishing and hunting. His passionate sport was snowmobiling, which he enjoyed doing all over Maine. He bought a camp in Ebeemee Township during the 1970's, and eventually retired there to live full time in the woods, and near the mountains he loved. Albert's family and friends enjoyed snowmobiling, hunting, and fishing in the area and will continue. Albert maintained many miles of trail, first for the Sagamore (Al's nickname) Wanderers, then for the Ebeemee Snowmobile Club. He blazed a trail himself that is recognized today as Al's Alley. Al also donated much needed equipment for maintaining trails, as he wanted others to enjoy the sport.
Albert was known for his skills as an outdoorsman, his sense of humor, and his love for his family. He will be missed by many who knew him for a short time, as well as those who had the privilege of being close to, and loving him.
Albert was predeceased by his brothers, Ronald, Donald and Bernard; and his sisters, Muriel Reeley and Harriet Powers. He is survived by two sons, Carl of Hyannis, MA, Douglas and his wife, Trudy of Sidney, Maine; two daughters, Victoria Swan of Austin, Texas, and Barbara Round of Salisbury, MA; three sisters, Rosalie Marcotte and her husband, Roger of Freetown, MA; Sally Giaimo and her husband, Joe of Sussex, NJ, and Bonnie Kobialka of Salem, MA; and many grandchildren, great-grandchildren, nieces, and nephews.
A memorial service with military honors will be held 3 p.m. Saturday, July 22, 2017, at the Lary Funeral Home, Milo. Following the service family and friends are invited to gather and a location will be announced during the service. Albert's ashes will be scattered on his beloved snowmobile trail, Al's Alley, sometime during the fall or winter and an announcement will be published. In lieu of flowers, donations may be made in his name to Amedisys Foundation (Beacon Hospice), 289 State Street, Bangor, Maine 04401. Messages of condolence may be expressed at www.laryfuneralhome.com
Our Funeral Home Is Proud to Be Family Owned and Operated
Dedication to personal and caring service.