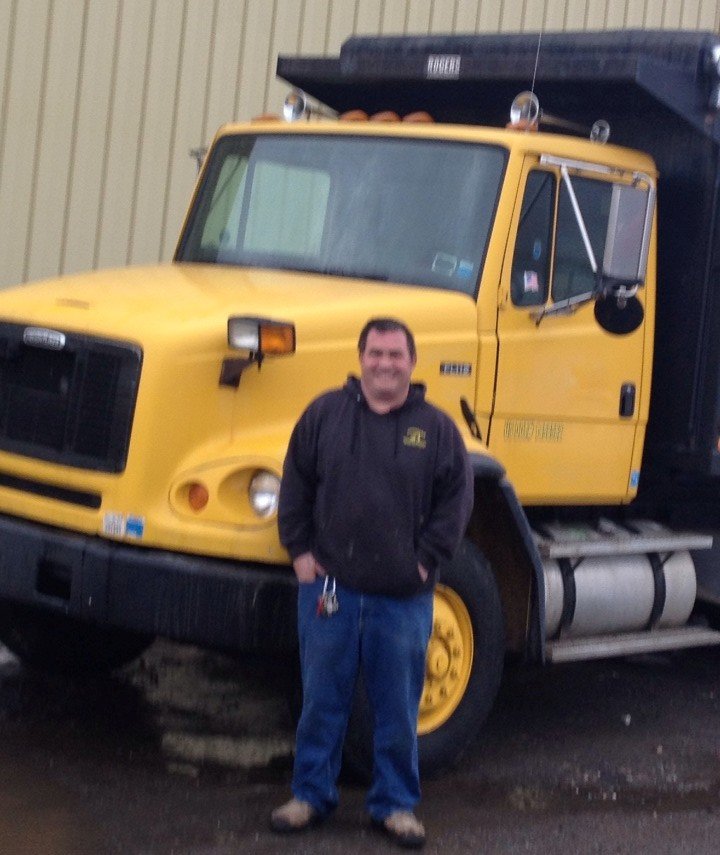 Obituary of Peter Veraldo
Dover-Foxcroft- Peter Veraldo, 51, entered into rest on June 24, 2017, at his home and farm, Don't Worry Bee Happy Healing Farms, in Dover Foxcroft, Maine. Peter was surrounded by his loving family as he passed and was completely at peace. He was born on November 16, 1965, in Suffern, NY, to Judith Jaeblonowski and Frank Ferdinand Veraldo.Peter was the owner/operator of Affordable Backhoe Service in Blooming Grove, NY. He was married to his wife Melissa for many years and will always be remembered as a best friend and father figure to many who needed a shoulder to lean on. Peter was a board member of the Humane Society of Blooming Grove NY, Community Volunteer, JROTC Dad, and an avid hunter and fisherman, who lived to help others and be of service to whoever needed him.
Peter could be found wrangling goats, dogs, or children with his wife Melissa, dispensing loving advice, or having coffee with the crew at T & M, Dunkin Donuts or A Plus in Washingtonville, NY.He moved to Maine to pursue a dream of an open air music venue at Don't Worry BEE Happy Healing Farms. This is a dream that together his family will make come true for him.
Peter was a gentle giant of a man who will be missed by all who knew him. He loved his family.
He is survived by his wife Melissa A. Veraldo, of Dover Foxcroft, ME; his children, Nicole M. Rochetti, Kaitlyn Schmick Pardes and husband, Jason Pardes, and his best hunting and fishing buddy, son Andrew K. Schmick and wife, Audrey; his loving grandchildren, Kaiden Pardes, Kaylei Pardes, and Lily Mae Schmick; mother, Judith A. Veraldo of Suffern, NY; sister, Barbara Veraldo Schnitzer of New Jersey; his devoted Aunt Margaret of Sebring FL; and many cousins, nieces and nephews. He was predeceased by his father Frank F. Veraldo.
A Celebration of Life will be held 12 Noon Sunday, July 2, 2017, at 70 Woodcock Mountain Road, Washingtonville, NY 10992. Everyone who wishes to attend is welcome. Please RSVP to Facebook Memorial Celebration for Peter Veraldo under events. In lieu of flowers, Peter has requested that donations be made to St. Jude's Children's Hospital or The Humane Society of Blooming Grove.
Our Funeral Home Is Proud to Be Family Owned and Operated
Dedication to personal and caring service.