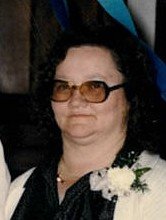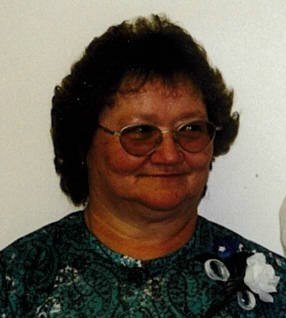 Obituary of Donna Cookson
Dover-Foxcroft – Donna May Cookson, 75, passed away July 19, 2017, at Hibbard Nursing Home, Dover-Foxcroft. She was born December 3, 1941, in Corinna, the daughter of Philip E. and Minnie L. (Mooers) Deag. Donna attended school in Corinna and worked in local shoe factories. The majority of her time was spent at home, raising her children. She enjoyed bingo, country music, and spending time with family. An avid reader, she loved playing cards and doing jigsaw puzzles.
She is survived by her five children, Robin Snyder and her husband, Bruce, Gladys Strout, Peggy Cookson-Fogg, Julie Hinson and her husband, Mark, and Larry K. Cookson, Jr.; 14 grandchildren, Virginia Iddins, Teresa Arnold, Christopher Cookson, Matthew Strout, David Enright, Sarah Saunders, Sherri Strout, Heather Saunders, Timothy Fogg, Larry K. Cookson III, Stephanie Bissell, Daniel Enright, Kymber Cookson, and Logan Hinson; and several great-grandchildren. She also leaves 5 sisters, Dorothy Collins, Mary Sands and her husband, Galen, Celeste Kirchdorfer and her husband, Allan, Virginia Rodrigue, and Rosaleen Emery. She was predeceased by seven brothers, a sister, and a daughter-in-law, Melissa J. Cookson.
A graveside service will be conducted 11 am Thursday, July 27, 2017, at the family lot in Crowell Cemetery, Cider Hill Road, Exeter. Arrangements are in the care of the Lary Funeral Home. Condolences may be expressed at www.laryfuneralhome.com.
Our Funeral Home Is Proud to Be Family Owned and Operated
Dedication to personal and caring service.